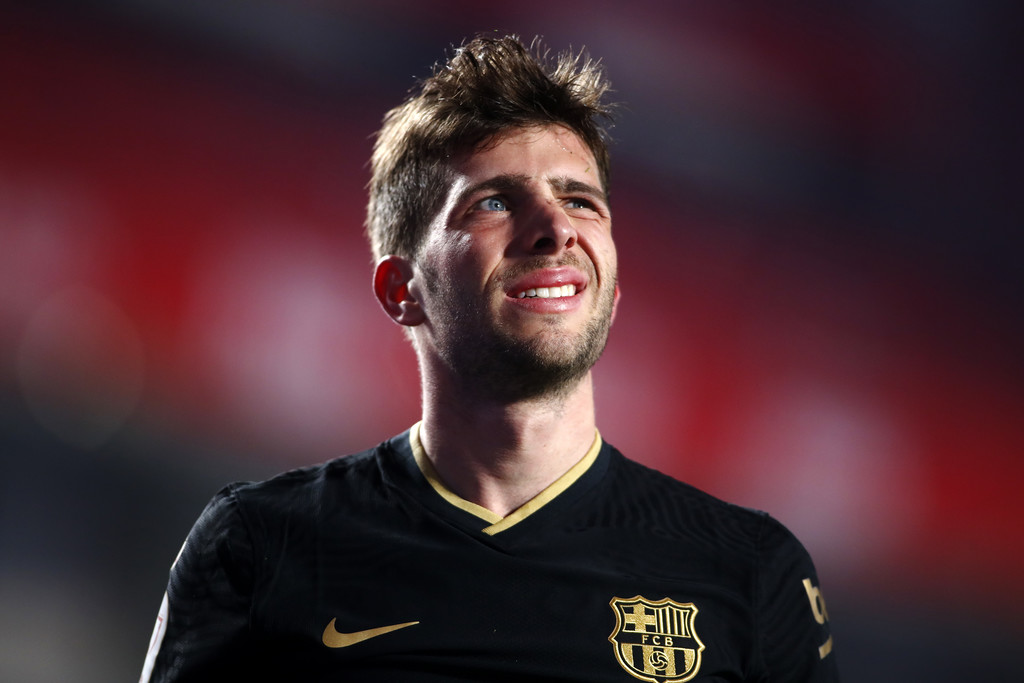 Laporta is determined to rebuild an aging and deteriorating Barça side. According to recent information obtained by Sport, Sergi Roberto is one of the players who do not feature in his plans for the future.
Barça's president recently spoke to the press about starting a new cycle at the club. What his words implied, is the fact that many of the players who have been deemed "untouchable" until recently, will have to either take a salary cut or leave the club. Sergi Roberto is apparently part of the second group, as Laporta prefers him leaving to staying and acting in a minor role.
It was recently reported that the Spaniard wanted a new contract, as his current one will be running out on the 30th of June in 2022. His intention was to renew for 2 additional seasons, but the new president is not willing to comply with his demands.
Quite the opposite, the club is convinced that he had already played his last minutes in Blaugrana, according to Sport. As he would be eligible to negotiate with any other team as a free agent come January, Barça wants to sell him this summer and receive some economic compensation for his departure.
La Masia graduate, having had a difficult season, racked by injuries and poor performances, recently opened up in an Instagram post about his struggles. It triggered mixed responses from the fans, some of them sending messages of support, while many still remain staunch in their criticism of him and his performances.
Roberto's situation is now subject to the opening of the football transfer market and any incoming bids for the player. The club will further contemplate his future once one of those arrives.