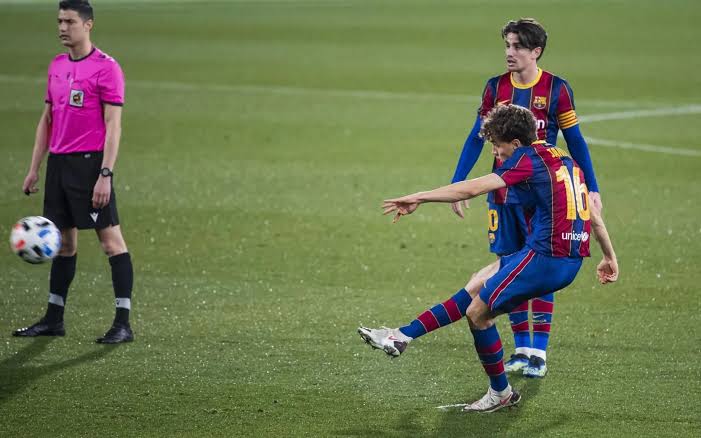 Barça B's squad is undergoing a wholesale replanning, as part of Joan Laporta's pledge to remodel grassroots football in Barça. As part of this effort, Jandro Orellana and Oriol Busquets have been offered contract renewals, according to SPORT's Albert Rogé.
Both Orellana and Busquets had clauses in their current contracts that allowed Barça to unilaterally extend them by two years, should that option be activated before May 31. However, Barça opted not to take that option, as it would have meant a hike in salary and promotion to the first team for the players. Instead, Barça have decided to negotiate completely new terms with the youngsters.
The new contracts would stipulate that the two players would continue with Barça B for two more years. In Jandro Orellana's case, he would do preseason with the first team, under the leadership of Ronald Koeman. He has long been touted as Sergio Busquets' natural replacement, so a lot of optimism surrounds him at the club. As for Oriol Busquets, he would continue with the B team, under Sergí Barjuan's guidance, to help with the team's fight to reach the second division next season.