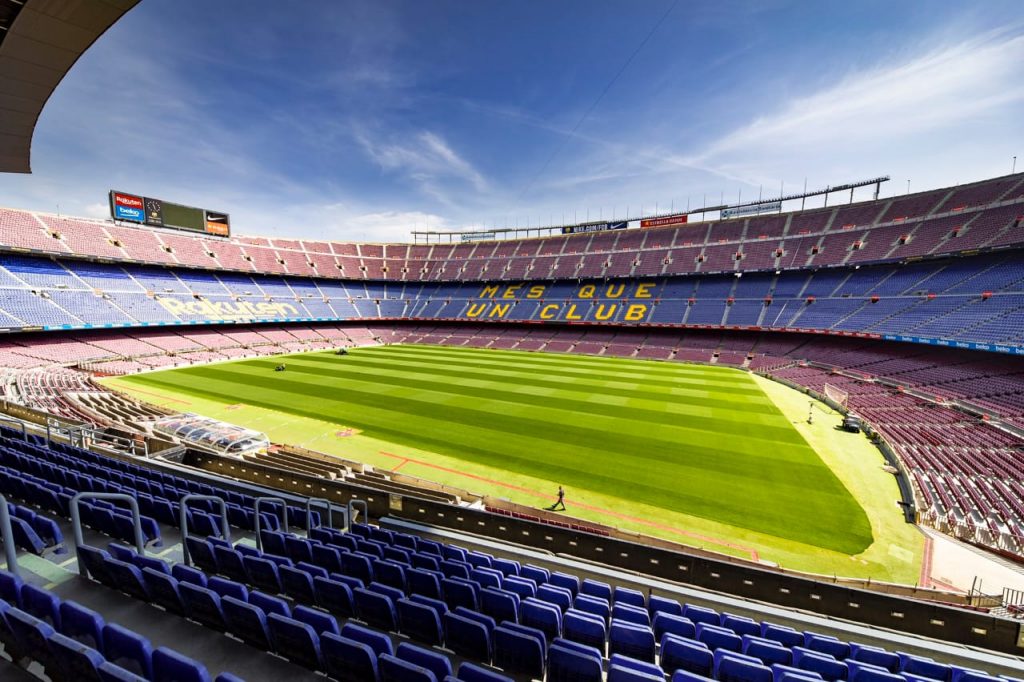 This article was written in collaboration with Omar Hawwash.
With the remainder of league games set to be played behind closed doors, Barcelona have announced a concept for involving its fans against Atlético Madrid.
The league is set to return on June 11, with Real Betis and Sevilla going head-to-head at the Ramón Sánchez Pizjuán for the first encounter after LaLiga Santander resumes.
Another clash that will take place later down the line is when Barcelona and Atlético Madrid face off at the Camp Nou. The game is scheduled to take place in the 33th round of fixtures in the Spanish league season.
And for this game, Barcelona wants to involve its fans, through a concept dubbed 'we're all here together'.
This action leads to giving socis, penyas and supporters the possibility of filling a part of the stands of the Camp Nou with official and personalized shirts, which after the game will be sent to whoever customized it. Those shirts will also include a commemorative description that will make them unique.
Socis, penyas and supporters can purchase them from June 15 on the club's website for a price of 65 euros, as announced by the club through a statement. Official penyas all over the world can also place the banners that distinguish them on that matchday.
Over 15,000 shirts will be put on sale with the aim that a meaningful part of the profits will go to the Barça Foundation into the Catalan Red Cross program to combat the effects of the pandemic.
Another agreement reached in the virtual meeting of the Board of Directors is on the reopening of the Museum and the Barça Store at Camp Nou, according to the conditions and rules established by the health authorities, along with the return of football On June 8, both establishments located in the Camp Nou will reopen.
On the other hand, matching the new corresponding conditions this Monday, the Barça Store on Paseo de Gracia in Barcelona was reopened, and thus little by little the 'new normality' begins.
Lastly, as already reported through Blaugranagram, the club communicated the restructuring in the scouting department, aiming at strategic reinforcement and improvement in its effectiveness, at all levels, from academy football to the first team.