Over the years FC Barcelona have traditionally courted and been in the market for the brightest and best samba stars in the business.
Some of the biggest names to have graced the Camp Nou turf will always be part of the club's rich tapestry of talent.
Brazilians have always been a key component at the club, but why? They play with swagger, skill, style and are exciting to watch. In other words, they play the "Barça way".
Let's take a look at five previous icons, who will always be part of the Catalan giants.
The past…
Dani Alves (2008-2016)
His dedication and personality not only made him a fan favourite but helped him to achieve an incredible 26 honours with Barça – the biggest of which includes three Champions League titles and six La Liga triumphs.
Now back in his homeland, he is a regular for São Paulo and the 37-year-old captain, doesn't have any plans to hang up his boots yet it seems.
Romario (1993-95)
Joining FC Barcelona from Dutch giants PSV Eindhoven in 1993, the electric forward quickly established himself at the Camp Nou with 30 goals in the 33 domestic top-flight matches in his first season.
Making a total of 84 appearances, he scored 54 goals during his three years in Catalonia, claiming one La Liga title and a Spanish Super Cup along the way. With an average of a goal every 1.5 games, he knew where Gol Nord and Sud was.
Dubbed "a comic book player" by former Blaugrana coach Jorge Valdano, Romario won the World Cup with Brazil in 1994 and became player of the tournament, all after winning the league with FC Barcelona that year. After leaving Barça a year later, he headed back to his native country, signing for Flamengo.
Rivaldo (1997-2002)
The striker who came to Barça from Deportivo La Coruña in 1997, made a name for himself right from the off, scoring twice on his league debut in a win over Real Sociedad.
Barça's centenary season was also one for him to remember, claiming another league title as well as the Ballon d'Or and FIFA World Player award in 1999. During his time at the club, he won two Spanish Leagues, one Copa del Rey and a UEFA Super Cup.
After five seasons with FC Barcelona, Rivaldo left for AC Milan in 2002. The legend retired in 2013 after a final spell in Brazil with São Caetano.
Ronaldo (1996-97)
Under English manager Sir Bobby Robson, Ronaldo, dubbed 'El Fenomeno', celebrated an impressive 47 goals in 49 appearances and in turn became the youngest winner of FIFA's Player of the Year award.
He started brightly with a double against Atlético Madrid at the Camp Nou in a 5-2 victory in 1996. During the 1996-97 campaign, he guided Barça to a UEFA Cup Winners' Cup, where he capped the season with the winning goal in the cup final, and also picked up Copa del Rey and Supercopa de España wins.
Ronaldo's most memorable Barcelona goal was scored at SD Compostela in October 1996. Picking the ball up in his own half, he evaded a cynical tackle of the first opponent with a drag back, before escaping another, went past two defenders before slotting the ball into the bottom corner of the net.
Following a spell in 2011 at Corinthians, he is now president and owner of La Liga side Real Valladolid.
Ronaldinho (2003-2008)
Joining FC Barcelona in 2003, he eventually became one of the clubs greatest ever stars and one of the best footballers to ever grace the game.
Netting on his debut at the Camp Nou against Sevilla in 2003, he cut from the wing and unleashed an unstoppable effort in off the crossbar – known as 'the howitzer goal', it is still remembered as one of the best to this day.
He made 250 appearances in all competitions and scored 110 goals in the process. Whilst at the club he won the FIFA World Player in both 2004 and 2005 and the Ballon d'Or.
Ronaldinho's honours include two La Liga titles, one Champions League triumph, as well as two Spanish Super Cups and three Copa Catalunya trophies. He ended his career with Fluminense in 2015.
There has been so much talent on show over the years at the club, and even to this day, there are more currently on offer.
The present…
Arthur
Despite many reports linking the Brazilian playmaker with a move away from the Camp Nou and the player keen on staying, the midfielder, who has previously been dubbed 'the new Xavi', continues to provide an attacking threat in the middle of Barça's engine room.
Officially presented as a Barça player in July 2018, after signing from Grêmio, he has made 16 appearances this season netting three goals before the suspension of La Liga due to the coronavirus pandemic.
Neto
The Brazilian keeper joined the club after swapping Valencia for the Camp Nou last summer. Born in Araxá, Neto has great aerial prowess, difficult to beat in one-on-ones and also has excellent speed and reflexes, making him excellent cover for Marc-André ter Stegen.
Philippe Coutinho (currently on-loan at Bayern Munich)
Having made the move to FC Barcelona from Liverpool in January 2018, Coutinho made 76 starts for Barça, netting 21 goals, but is spending the remainder of the campaign on-loan at Bayern Munich.
He could well be allowed to revive his career at the club with boss Quique Setién understood to be a key admirer of the 27-year-old, it has previously been claimed. According to reports, Chelsea are looking to offer the playmaker an escape route and a chance revive his career in the Premier League.
Rafinha (currently on-loan at Celta Vigo)
Joining FC Barcelona's youth ranks at the age of 13, Rafinha quickly emerged on to the scene and progressed through the famed La Masia system.
Making his senior debut in the victory over Hospitalet for the Copa del Rey back in 2011, he was eventually loaned to Celta Vigo at the end of the 2011-12 campaign.
He has made 90 appearances for FC Barcelona, scoring 12 goals, and following a spell in Italy with Inter Milan in 2018 on-loan, he is currently making waves with Celta after returning to Galicia for a second spell at the club following a temporary move last summer.
The Future?
Unsurprisingly, Neymar who continues to be linked with a move back to Barça from Paris Saint-Germain, is one Brazilian the Catalan giants are likely to bring back. It looks highly unlikely, however, that it will be anytime soon given the financial situation following the coronavirus pandemic.
Emerson (currently on-loan at Real Betis)
In January last year, Atlético Mineiro announced the transfer of Emerson to FC Barcelona, effective as of July 2019. He initially joined Betis on-loan from the Brazilian side for the remainder of the 2018–19 season, during which period he made seven appearances for the club.
The 21-year-old is due to join up with Barça this summer and is already the talk of the fans who are excited to see him given the opportunity at Camp Nou.
Matheus Fernandes (currently on-loan at Real Valladolid)
Fernandes, who recently tested positive for coronavirus, will be expected to link up with FC Barcelona in July this year ready for pre-season as the 21-year-old looks to impress manager Setién. The star's defensive qualities in midfield, and his ability to bring the ball out from the back, are something to note.
Bruno Guimarães (Lyon)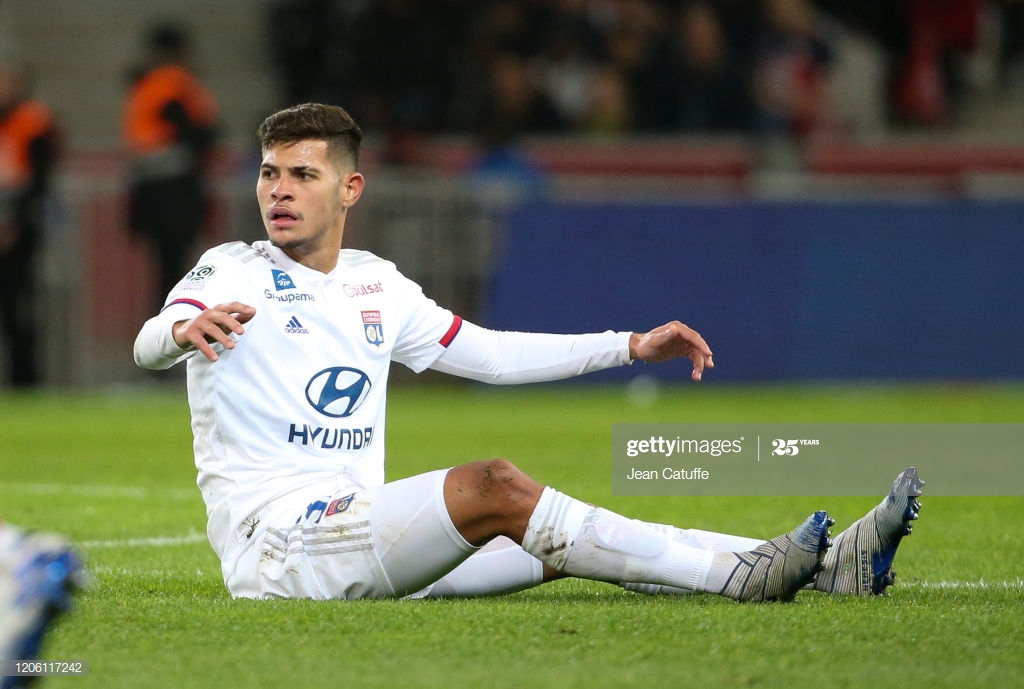 The Lyon midfielder was instrumental in his sides 1-0 victory over Juventus in the Champions League back in February.
With the likes of Ivan Rakitić linked with a move back to Sevilla and Arturo Vidal being eyed by both Inter Milan and Inter Miami, Guimarães could well be drafted in to add that added spark in the middle of midfield.
Having made the move to France in January for an estimated €20million from Athletico Paranaense, his current employers would want a hefty fee should Barça come calling.
Talles Magno (Vasco da Gama)
The 17-year-old Rio-born winger has been a long-term target for Liverpool. Barça are always on the lookout for up and coming talent and would be wise to secure the services of one of Brazil's most talented teenagers.
PSG are also admirers of the youngster, who has two goals in 15 Brazilian Serie A matches, and is dubbed 'the new Neymar' and likened to Roberto Firmino.
Kaio Jorge (Santos)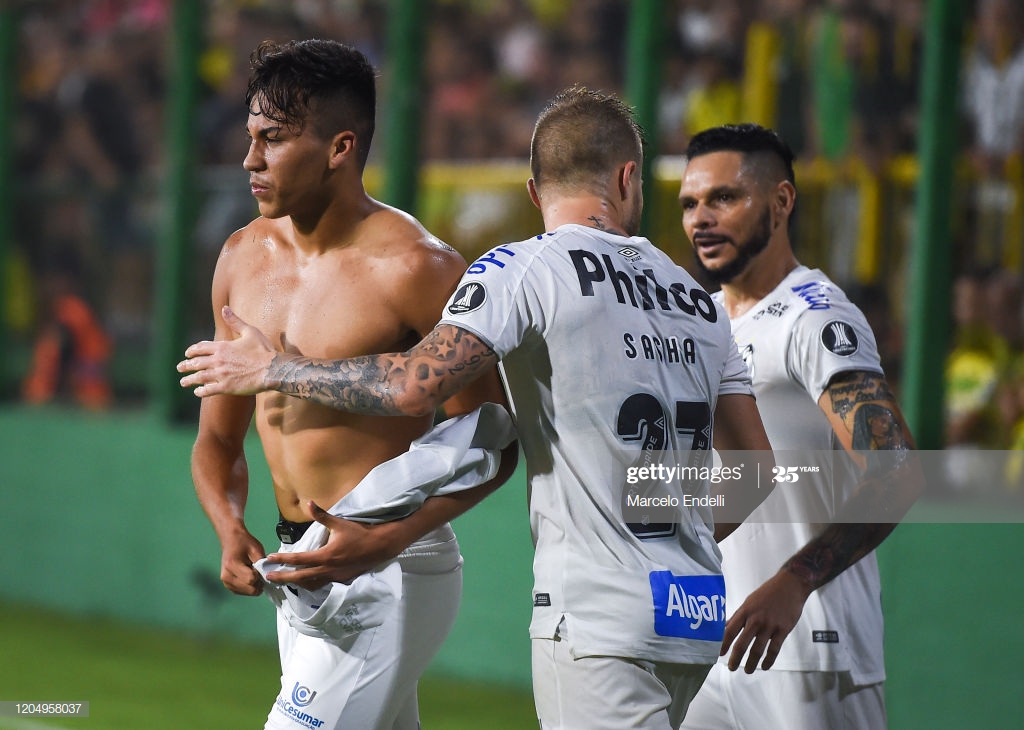 With Juventus keen to tie up a deal to secure the services of Santos' highly-rated Brazilian youngster, Kaio Jorge, according to Goal, Barça must act fast should they want to sign the 18-year-old.
Labelled the 'new Cristiano Ronaldo', due to his stature and similar attributes at such a young age, he has superb technique, quick feet and a strong aerial ability.
The youngster would be following in the footsteps of Neymar who made the move from the famed Brazilian club to FC Barcelona. Should Barça secure the signature of Kaio, they will no doubt put him on a personal program of development. Likened to Ronaldo, but with a similar background to that of Neymar, he has all of the attributes to perform at the highest level.
Gustavo Maia (Vasco da Gama)
Another youth prodigy in the Vasco youth set-up Maia has been heavily linked with a move to the Catalan giants, with Liverpool also keen on his services.
Maia is known as a pacey forward with strong finishing ability and an eye for a split pass. He has impressed for the club's underage sides, as well as the Brazilian Under-16 and Under-17 teams, but he is yet to make a senior appearance.
Sport in Barcelona as cited by Brazilian media outlet UOL, has previously claimed the 19-year-old could make the move to Barça shortly and Marca has suggested they will pay an additional fee to activate a clause in his contract.
That said, past, present and future, it looks like the breathtaking style and flair always seen at Camp Nou will have a Brazilian mix for years to come.