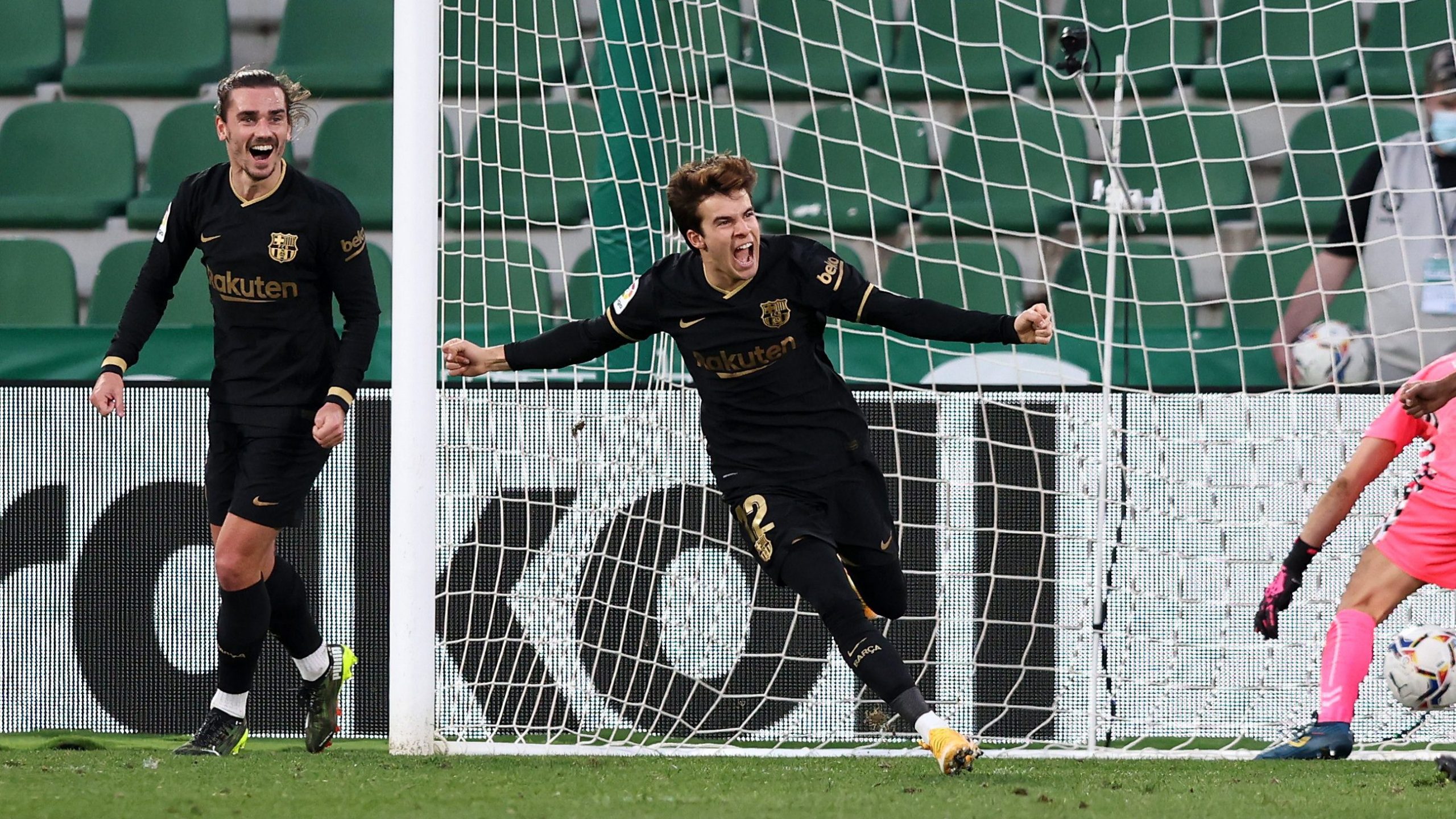 It was "only" Elche, but these are the games Barcelona have to win if they want to keep track of the title fight at the top of La Liga.
After todays 2-0 win at Elche, Barcelona sit third in the table on 37 points, 3 points behind Real Madrid on 40. Atletico Madrid have been running away with it so far on 44 points with two games in hand.
Koeman, De Jong and Puig did the mandatory post match interviews. Here's what they had to say:
When you're playing a team that's inferior to you on paper, it's very easy to lose concentration. Barça coach Ronald Koeman also emphasised that, and said that he was "very happy" with the concentration that his players showed.
"From the beginning, I saw a very concentrated Barça, with a lot of ball possession. Elche defended well, but the key to victory was the way we played without the ball".
"The key is whether we can show the concentration that we had today, despite the packed schedule. When we have the ball, our positional game allows us to create danger in attack. My only concern is when we don't have the ball: we have to recover the ball quickly, and with intensity".
Koeman also praised Riqui Puig, who has seen limited minutes since the Dutchman took over.
"I like that Riqui doesn't just put his feet up (when he's not getting minutes). That's the attitude i like from players that don't get a lot of minutes. Despite getting very few minutes, he's shown his importance."
Puig himself also spoke to the press:
"The last header i scored was with Cadet A (U17), so you can imagine how many years it's been since in last scored a header.
"It's been a difficult year for me. I was used to playing everything with Barça B and now I'm barely playing at all. But as my father says, we have to keep fighting and learning because it will only make me stronger".
Puig also refused to give up on the title fight, despite being 7 points behind Atletico Madrid, who also have 2 games in hand. "There's many games left. The league is not won in January."
Frenkie also emphasised that he doesn't plan on throwing in the towel in the title race just yet: "I think we're in a good place mentally. We're improving and I hope we continue like this. We have to win our games and in the end we will see where we are"
De Jong has started to hit form in recent weeks, with some brilliant performances but said that "I can still play better, but of course I'm happy with the goals and the assists".