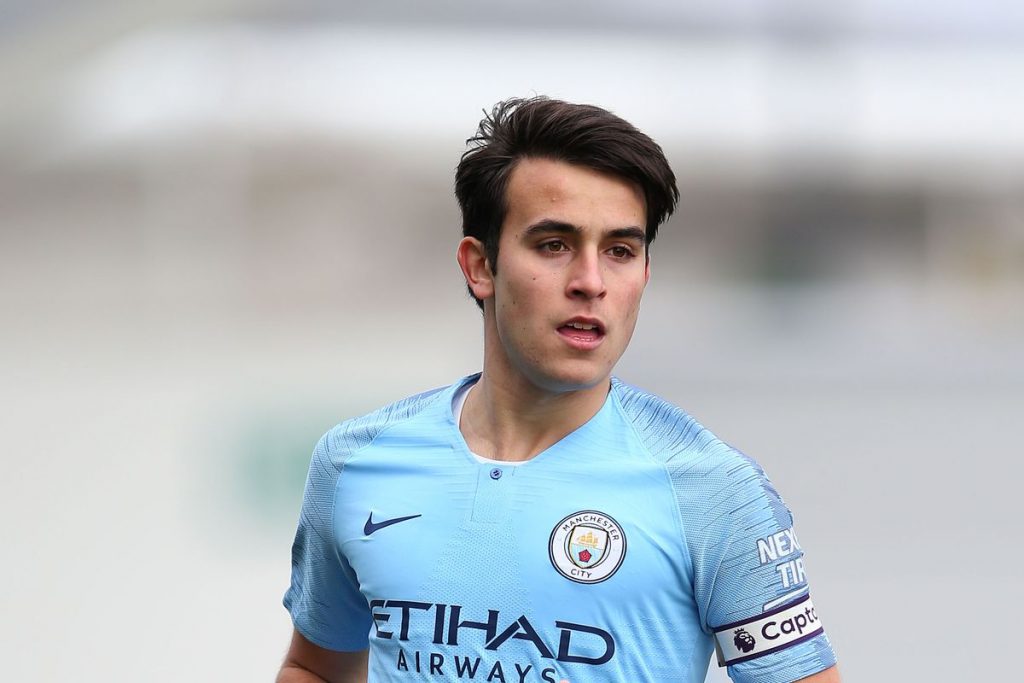 Barcelona and Eric García are getting closer to reaching an agreement for the Catalan central defender to become the first signing of the new era under Joan Laporta.
Eric García is inching ever closer to joining FC Barcelona with his signing being imminent. The Spanish international had practically everything agreed with the Catalan club since last January, but the operation was in limbo after the new board of directors changed the conditions that Eric's agent had previously agreed with former president Josep María Bartomeu.
The two parties have brought their positions closer together in the last two weeks and if nothing goes wrong, Eric will soon become Barcelona's first signing for the next season. As per sources from ESPN, a couple of constructive meetings have already taken place recently between the two parties that served to smooth things over.
The 20-year-old footballer has spent months with the idea of ​​returning to what was his home and according to ESPN, a source from the Catalan club admits that "the two parties are obliged to understand each other." In fact, the same source indicated that Mateu Alemany and Ramon Planes have taken control of the negotiations to try to close a signing that is considered a priority.
The contacts between the Barcelona club and García's representative, Iván de la Peña, are very fluid and from within the club, they are sure that they are close to reaching an agreement. According to Mundo Deportivo, it is a matter of days and polishing details in the economic aspect, the part that had to be renegotiated with the new executives of President Laporta's team, who, given the economic situation of the club, were forced to reformulate their offer with a downgrade. A gesture that the City defender did not like, who had everything negotiated and almost agreed with the previous board. Finally, a way was found with less fixed wages, but with more variables in terms of objectives and titles that the footballer accepted, who will sign for five seasons.
Since June of last year, it was known that Barcelona wanted to bring back Eric García, who left La Masía at 16 to continue his career at Manchester City. Last summer, Barça already asked City about the Catalan defender when they negotiated an exchange and money operation between Joao Cancelo and Nelson Semedo. The English team, at the time, did not want to negotiate and Semedo was finally transferred to Wolverhampton.
Eric refused to renew his contract with City and his move to Barcelona has seemed like a matter of time since last January. The Catalans valued the option of signing him then, but the lack of consensus between the three candidates running for the presidency (Joan Laporta, Toni Freixa and Víctor Font) prevented the operation from being closed.
Barcelona have returned with their interest in García because the Catalan club have been looking for a center-back of his qualities for a long time. Eric stands out for his output with the ball, he knows the club well, he is an international starter with Spain and will be a signing for the future for FC Barcelona. At the Camp Nou, they see him as the natural replacement for Gerard Piqué.
In this sense, Ramon Planes has already started a remodeling of the squad that will make Barça a team full of young players. If García's signing goes through, the Barça squad will include Sergiño Dest, Frenkie de Jong, Pedri, Ansu Fati, Ilaix Moriba, Òscar Mingueza, Ricky Puig, along with García.
Pep Guardiola himself all but confirmed on Sunday that García might be leaving for Barcelona, after leaving him out of the squad for the Carabao Cup final that Manchester City won against Tottenham (1-0).