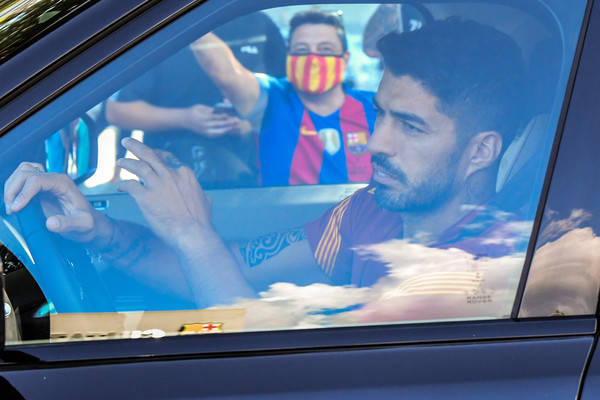 According to ESPN, Luis Suárez could be banished to the Camp Nou stands for next season, if his contract situation is not resolved in this transfer window.
Luis Suárez was communicated by the newly appointed coach, Ronald Koeman, that he was not in the coach's plans for the upcoming season. The 33-year-old was told to look for a new club before the transfer window ends.
However, the Uruguayan risks spending the upcoming season in the stands as his contract situation at Barcelona remains unsolved. The former Liverpool man believes that the club should pay him the remaining salary to terminate the contract. Suárez earns 25 million euros per year as reported by transfermrkt at the Catalan club.
Per the same report, FC Barcelona remains firm on not paying off the remaining salary. However, the club is willing to let Suárez join Juventus for a marginal fee. Barça could include performance-based add-ons, just like the club did in the Rakitic-Sevilla deal.
If an agreement is not reached, Barça are considering to banish the player to the stands. Although, Koeman would have the final say on the situation if Suárez ends up staying.