From the Copa del Rey win to the Europa League, from a legend like Leo Messi leaving to the return of another in Xavi. 2021 has been an eventful year for FC Barcelona.
La Liga
Barça seemed to have found the right winning mentality at the beginning of the year. After a difficult start to the season, the team found itself in great form and won a lot of games in a row. Because of injury struggles, youngsters like Pedri and Ronald Araújo were asked to step up. And they did. More experienced players like Antoine Griezmann and Frenkie de Jong also started delivering some of their best performances in a Barça shirt. All of this individual quality combined with great team spirit made for a winning formula.
After being in fourth place, there still was a chance to win the league. FC Barcelona even had the outcome of the title race in its own hands for some time. Unfortunately, the team only managed to win two out of the last six games and bottled the title.
Supercopa de España and Copa del Rey
The team's newfound winning mentality was especially showcased in cup games. Although Barça would often concede the first goal of the game, there was almost always a comeback. This caused spectacular games which also included a lot of last-minute winners.
The Supercopa de España was played between FC Barcelona, Real Madrid, Athletic Bilbao and Real Sociedad in January. Barça faced La Real in the semi-final. The game ended up going to penalties after a 1-1 draw in regular time. Ter Stegen managed to save to penalties and got Barça through to the final, in which it went up against Athletic Bilbao. It looked like the trophy was coming back to Catalonia, but Athletic scored in the 90th and 93rd minute and took the silverware home with a 3-2 win.
This year's Copa del Rey adventure seemed to come to an end early when Barça was losing 2-0 away against Granada with just minutes to go. However, Jordi Alba and Griezmann both scored late goals and sent the game to extra time. Frenkie de Jong and both Alba and Griezmann scored (again) in extra time, resulting in a 3-5 win.
In the semi-finals, the first leg against Sevilla was lost 2-0, and making the final was a difficult task. Ousmane Dembélé scored early in the return, but Barça couldn't find the back of the net for the rest of the game. Until, once again, the last minute of the game. Gerard Piqué sent the match to extra time and Martin Braithwaite ended up scoring the 3-2.
Barça got revenge against Athletic Bilbao by beating them 4-0 in the final, winning the club's 31st Copa del Rey. Both De Jong and Griezmann scored again in a cup game, and Messi scored a brace.
Champions League and Europa League
Barça was knocked out early in last season's Champions League. A Kylian Mbappé hattrick resulted in a 1-4 PSG win at the Camp Nou. Although Barça played a decent game at the return in Paris, a thunderbolt by Messi wasn't enough. The game ended in 1-1 and FC Barcelona was knocked out.
This season, the team struggled heavily after the summer break. The Blaugrana men currently sit seventh in La Liga after only winning 7 of the first 18 games. In the Champions League, Barça was knocked out during the group stage for the first time in years. Napoli will be the next challenge, but this time in the Europa League.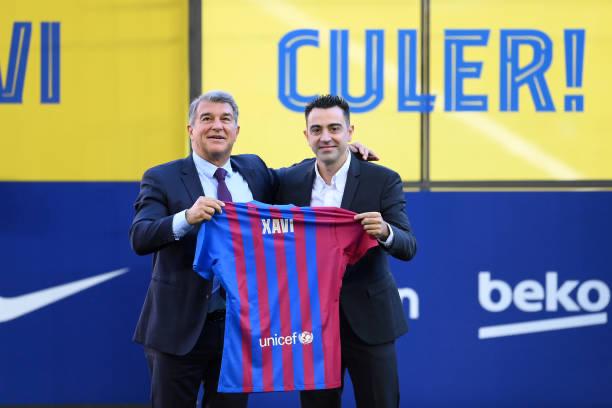 Laporta, Koeman and Xavi
After winning the elections, Joan Laporta returned to the club for his second term as president. He took over from interim-president Carles Tusquets. From the beginning, it looked like the relationship between Laporta and coach Ronald Koeman was troubled. Laporta reportedly looked for another coach to lead the team in the future, while Koeman would tell journalists that he didn't feel respected and supported enough considering the limited amount of players he had available. After some months of rumours and speculations, Laporta eventually spoke out in favour of supporting Koeman.
As the new season started, Barça couldn't find the form the team had during some stages of last season. Koeman ended up getting fired after a 1-0 defeat against Rayo Vallecano. After Sergi Barjuan took over as the interim manager, Xavi Hernández was announced to be the new head coach in early November. Laporta has always been a fan of Xavi, and Xavi's dream was to become the FC Barcelona coach one day. He has already tried to implement his own ideas of playing style and mentality and will soon have his first transfer window. His first two incoming transfers have already happened: Dani Alves and Ferran Torres are already training with the team.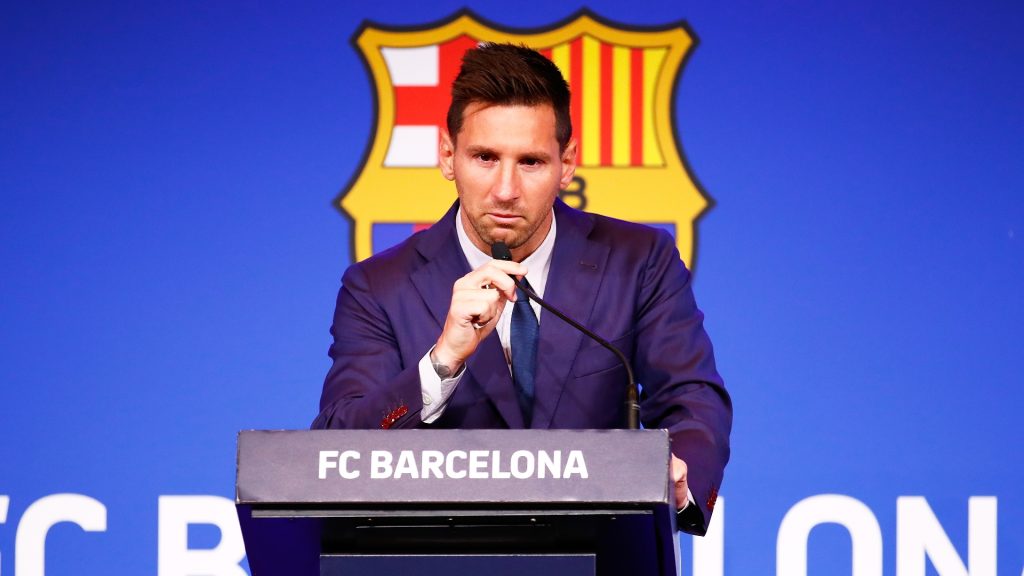 Leo Messi's departure
Because of the financial issues caused by the last board, there wasn't enough money available for salaries. Some players had to accept a contract with lower wages to allow incoming players to be registered. The biggest problem this caused was the fact that Leo Messi's contract ran out in the summer of 2021. There was hope and confidence the club would be able to give its best-ever player a new contract, but this ended up being impossible. Messi announced his departure in an emotional press conference and signed a contract at PSG.
The rise of the DreamTeen
This year, a lot of talented youngsters have emerged and developed themselves in the first team. Barça has labelled them as Dream Teens, as some of them are still teenagers. This group of players includes some youngsters that have risen through the ranks of La Masía and are now playing with the first team every week, like Ronald Araújo, Ansu Fati, Nico González and Gavi.
A special mention has to go to Pedri, who arrived at the club before the start of last season. In a short period of time, he surprised everyone by becoming an important part of the regular first-team lineup. He played almost every game and was rewarded by a call up for his national team. During the summer, he played at both the postponed Euro 2020 and the Olympic Games, winning a silver medal.
Although times may have been tough for FC Barcelona fans, we can have hope for an exciting future full of talented, homegrown young stars.
Blaugranagram wishes everyone a very happy new year!