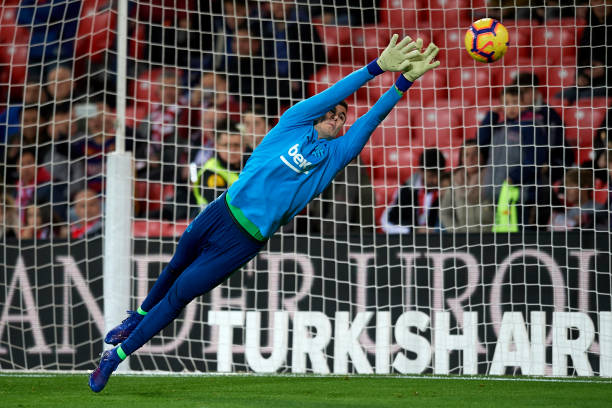 Iñaki Peña has reportedly expressed his desire to leave if he is not picked as the second goalkeeper for Barça for the upcoming season but the club has conveyed to him that Ronald Koeman wants him in the squad.
FC Barcelona continue to plan the squad ahead of next season and after four signings confirmed ( Agüero, Eric Garcia, Emerson, and Depay ), and some more to come, there will also be a few exits. According to Mundo Deportivo, Iñaki Peña, who is not on the club's transfer list, has asked to leave this summer. He has been the third goalkeeper of the first team for the last two seasons but he wants to take a step forward, either as a second Barça goalkeeper or in another team where he can expand his experience and get some playing time.
Iñaki's request has met with Barça's refusal and the club has argued to the player and his surroundings that Ronald Koeman wants him in the first team squad.
Peña has run two courses between the first team and Barça B, training in the dynamics of the first team and travelling often with them, while his appearances with Barça B have gone from more to less. In the 2018-19 season he played 20 games with the B team, in the 2019-20 he did so in 21 games. The goalkeeper is yet to receive his first minutes for the first team.