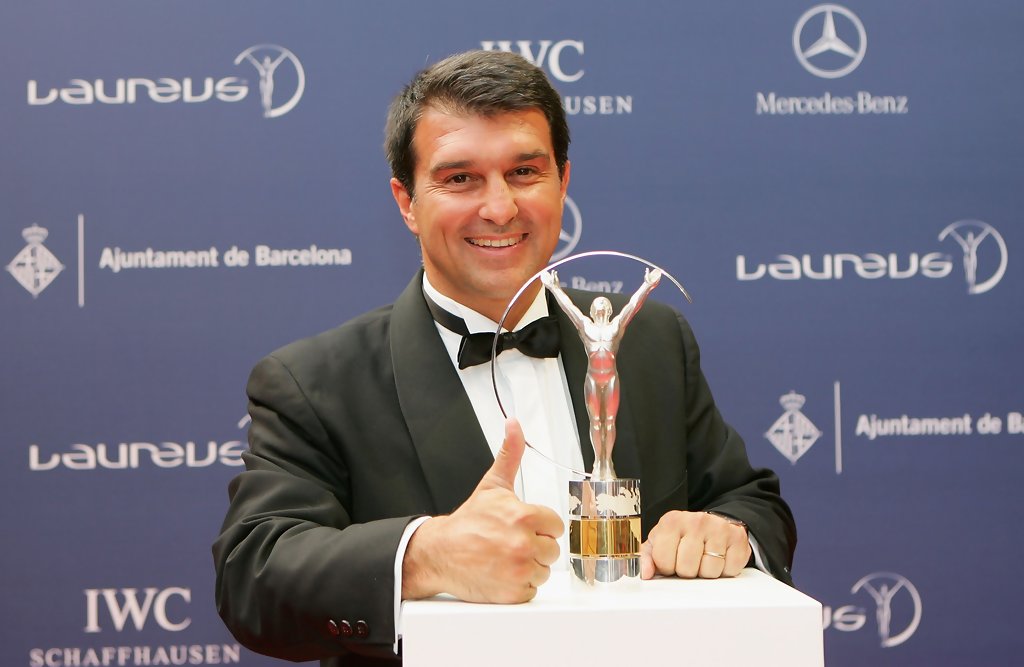 This article was written in collaboration with Aina Canales.
Barcelona's ex president, Joan Laporta, admits that he is considering running for presidency, and gives his view on several topics surrounding the club.
One of the recent club presidents for Barcelona before Josep Bartomeu got elected, was Joan Laporta. With the upcoming presidential elections in 2021, provided early elections do not happen, speculations about the names running for presidency continue to take place.
Victor Font is the only confirmed candidate for presidency, with Emili Rousaud saying a continuation candidacy 'would not make sense', following his resignation alongside six other board directors. The name that has persistently appeared alongside Font is the club's former president, Joan Laporta. The ex-president has now spoken out, in an interview with the Spanish news outlet GOL.
"It [running for presidency] is a decision that matures more and more, but I prefer to have a margin of time [to think it over] until the end of the year," Laporta told GOL Friday night.
"Barça is a club of 3.000 millions: 1.000 of incomes, 1.000 of expenses and 1.000 of debts. We want to bring back the prestige of the club. I am gathering people to present a project. Every time [I do so] I get more excited," he continued.
On Barcelona's style of play
"This current Barça keeps playing true to the Barcelona] style, and it is a team that keeps me hooked," he said, while also praising other teams like Manchester City, Real Sociedad, and Getafe.
On how he is spending his time in confinement with his family
"Well, the truth is that we are watching a lot of Barça games because those games are broadcast on Barça TV, like the Clásicos against Real Madrid. We have seen the 2-6 but also derbies and historical finals," he explained, saying he and his family also have watched older international fixtures with Pelé and Diego Maradona featuring for their national teams.
"While watching Messi's goals we laughed because it [a video showcasing the Argentine's career goals] almost lasted a complete day, because Messi has scored goals to the point of exhaustion. Also, his goals are beautiful. He is the best player of all time — but we also watched other goals from Andrés [Iniesta], [Samuel] Eto'o and Ronnie [Ronaldinho] — they were fantastic as well."
On his style as a president, and his relationship with the players
"I had players who were so talented footballers, but were even better on a human level, and they were the protagonists of all our success. I grew a relationship with them, and maybe because of our age gaps, [I was] like an older brother to them. I tried to gain their trust and tried to generate a close mutual understanding by being with them on the trips, on the plane [trips], at lunch, dinner," he said.
"I tried not to miss those, because that way they knew I was there to help them or advise them, so they knew they could count on me. I felt privileged because they always accepted me in their 'sanctuary' [dressing room] as long as I knew when the players, coach or technical secretaries needed exclusive time [on their own]."
On the characteristics a president should have
"It is very important as part of the characteristics of a president, to have a good relationship with the dressing room, but firstly you have to create certain mutual understanding [with the players], and never say anything that you will not keep."
On Manchester City
"Pep [Guardiola] keeps experiencing success, and that fills me with emotion and pride. In Manchester City, there is Pep, Txiki Begiristain, and certain people that I appreciate, and they are doing everything so well."
On Xavi returning to manage Barcelona in the future
"Xavi definitely has very good manners and qualities, he is doing very well. He will gain a lot of experience and I think that Xavi has to be the one who decides when the time is right [to coach Barcelona]. He has always showed his desire to train Barça, and he will, for sure, be honest with himself and decide when he is ready to train his former teammates."
"I think he will be a great coach because Xavi also lives for football. It is what he likes the most, and he is so passionate about it — he will do great [things]."
"I don't have to say it [if Xavi is ready to take the big step]. I think he has to decide by himself, because he knows much more about football, and he will know when his time comes. When he had the proposal and he said no, I think that was a decision with prudence [behind it], and it proves that he knows what he is saying and doing [by saying he needs more time]."
On a proposal for presidency
"It is very important to present a credible and feasible proposal, so the socis [the official club members] can see that there are guarantees that could revert this worrying financial situation, and offer a sporting plan that makes them excited and do better with what we have now. Mostly, though, [the most important thing] is to better Barça's current institutional image."
"I think that the elections will take place when they [usually] have to [in 2021], because I think that the board that are there have to endure this very complicated situation."
Joan Laporta was Barcelona's president between 2003 and 2010, before Sandro Rosell got elected into office.