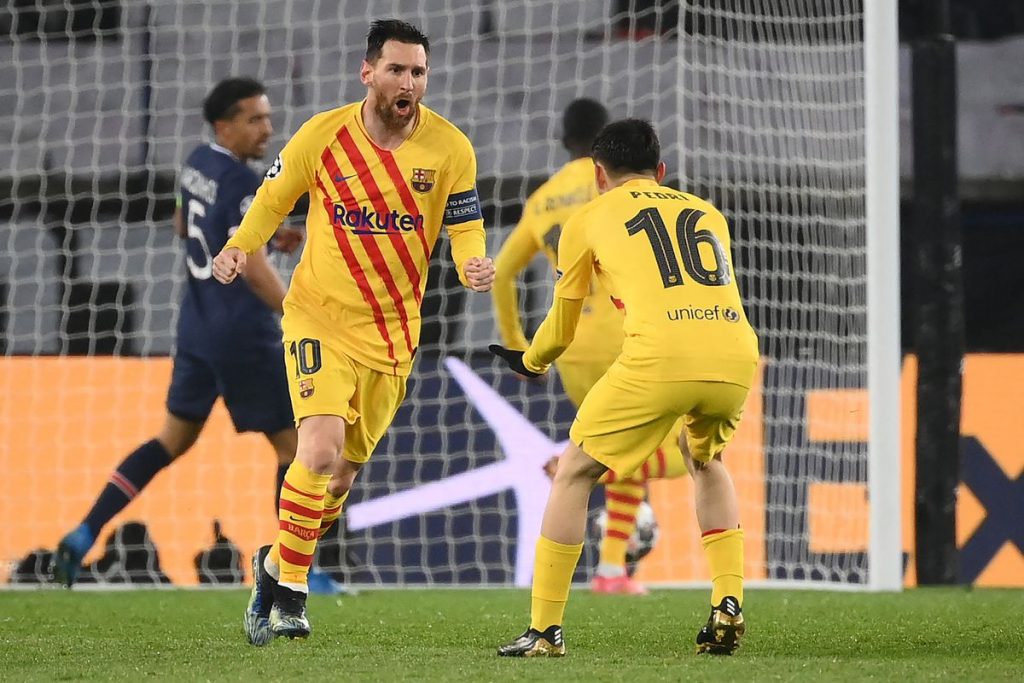 The impossible was not achieved in the Parc des Princes, but the face Barça showed against PSG tonight has inspired pride and hope, as shown by the post-match comments of Ronald Koeman, Antoine Griezmann, Pedri, and new president Joan Laporta.
Here is what Koeman had to say:
On the feeling the team leaves with today
We are eliminated and what counts in this sport is that, but we leave with a good feeling. We were able to get PSG into complications. We had a great first half and were superior. The attitude was great and we deserved something more. With 1-2 at halftime everything would have been different.
On the second half in the Camp Nou
It was an exaggerated result. Comparing today's game with the first leg, we created more than them. But they scored four and we scored one.
On the lack of efficiency
We tried a lot, but we weren't very lucky either. We had the opportunities but we did not take advantage of them.
On why today's performance was so much better than the first leg
We went for everything. When you play two games, you can change plans. The attitude in the first game was good too, but today we went for everything.
On the significance of the missed penalty
It is an important moment, especially for them if we had gone 1-2. But we must highlight the attitude of the team.
On how this exit is different from the team's previous European exits
We reacted today and we played at the level we have. This is the way forward. We are sad to be eliminated.
On the possibility that today's performance will convince Messi to stay
I think Messi sees that the team is growing. And with the changes we have made, with quality and youth, I believe that his decision will not be because of the quality of our team.
Here is what Griezmann had to say:
On Barça's first round of 16 exit in fourteen years
We gave a good image. We played a great game and we had many chances but we had to put them in. We were down four goals, the penalty. Then they defended more. We wanted to make a great game, give our best, but it was not possible. We still have LaLiga and the Copa, that's our goal.
On the team's poor finishing
In the end, we had clear chances and we failed. Navas had a great night and that's the way it is. There were plays in which more had to be done.
On Messi's missed penalty
Not only the penalty. We had three one-on-ones as well that we missed. We must keep our heads high, improve and come back next year.
On how the team can move past this
The game we played gives us confidence, but we are upset because we wanted to qualify. We do not deserve to go out but we will return next year to win.
On how he feels at Barça right now
Very good. I'm happy with my teammates and with the coach, if I have to play for ten minutes or ninety. I'm always at the service of my team.
Here is what Pedri had to say:
His overall assessment of the game
We came with a very bad result from the first leg. We played a very good game here and we had them but the goals didn't come.
On whether the team thought a comeback was achievable
Yes, when the game started, we had two or three chances in a row, so we thought it could be done. Leo's goal, then the post… but we kept fighting and I think we had it.
On the importance of the missed penalty
It was an important chance but we had many others and we did not take advantage of them.
If the first leg was the decisive factor in the tie
Of course, if we had left the Camp Nou game with a different result, things could have turned out differently.
On the shirt swap with Mbappé
I had already told him about it in a play of the game, that we should swap our shirts and that's how it was.
His thoughts on Mbappé
He has a lot of talent. He has a lot to improve to reach the level of Leo but he has a lot of potential for the future.
On the team's upcoming targets
We have to put this aside. It is a tough blow but we are still in two competitions and we have to fight to the end.
Here is what Laporta had to say:
His thoughts after tonight's game
We leave with great pride after seeing what the team has done, we deserved to win and qualify.