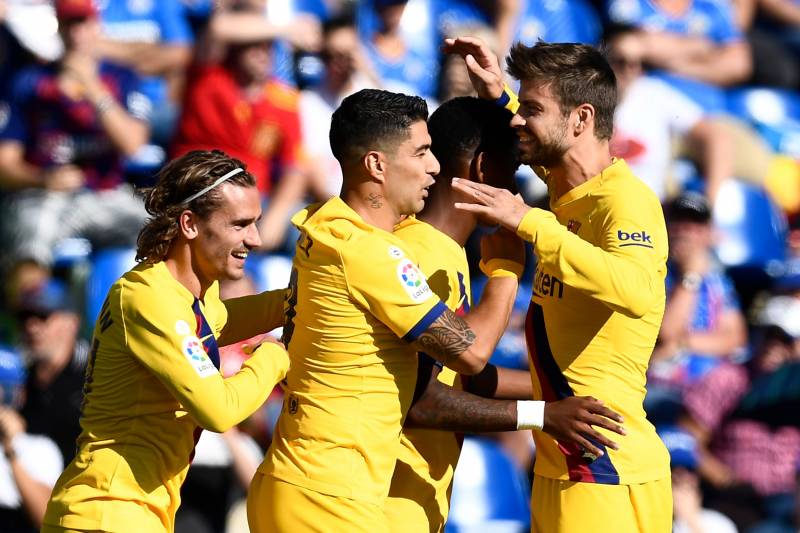 As the transfer market work begins, Lautaro Martínez is closer than ever to joining, Neymar's return is doubtful, and Aubameyang is the plan B in Barcelona.
The transfer market is far from opening, but that does not hinder clubs around the world from working on their strategies and moves beforehand. Barça have decided that their main objective as things stand is to find a replacement for the aging Luis Suárez.
One of the names on Barcelona's shortlist is Inter Milan's Lautaro Martínez. The second is Neymar, who still, according to reports, is eyeing a return to the Camp Nou. The third is Arsenal's Pierre-Emerick Aubameyang, whose contract with Arsenal runs out in 2021, having reportedly rejected Arsenal's most recent offer to extend his stay in North London.
Lautaro closer than ever, Neymar in doubt
As for the Argentine striker, the player's priority is Barcelona, so long as the financial offer is in line with his demands and those set around him by his representatives, reports SPORT.
However, according to the same report published Monday midday, English sides Manchester City and Chelsea also are attentive to the striker and are willing to make big moves for Martínez. Despite this, Barça remains optimistic in bringing Inter's target man to the Camp Nou.
Barcelona have had ongoing talks with the Argentine for months, and are convinced that his willingness to join the Catalan side will be key in the operation succeeding. The Barcelona camp is wary of Lautaro's situation: he is willing to listen to offers and ready to leave Italy, where he has been enjoying his football since the summer of 2018.
Real Madrid's interjection in January meant Barça's moves for the player became more intense, and the club is confident of landing the striker's signature, seeing as he prefers Barcelona and moreover has the possibility of playing alongside Lionel Messi, should he join the Catalan club.
Although Lautaro, per SPORT's report, is more or less set on a move to Barcelona, his entourage have been attentive to Manchester City and Chelsea, with one of those clubs having made a huge offer. A plus for Barça is that the forward does not see the Premier League as a priority, thus making a move to Barcelona more likely.
In terms of the monetary aspect of the player's move, his release clause will drop to 111 million euros in the first 15 days of July. The price is deemed too high for the Catalans who are hoping to reduce the asking price by including players in what would be a swap deal.
As things stand, Barcelona deem it unlikely that the funds will suffice for moves for both Lautaro Martínez and Neymar, but will look at all possible scenarios for acquiring the two.
If neither of the two turn out to be feasible signings, Pierre-Emerick Aubameyang will be Barcelona's go-to man, reports SPORT Tuesday midday.
Aubameyang is an option
The Gabonese striker is liked a lot by Barça's technical staff, and the club even attempted to sign him in January, but failed to do so as Arsenal wanted to hold on to him — and even more so mid-season.
The forward's contract with his current club runs out next summer, meaning he will be able to leave for free in the summer of 2021. Having reportedly rejected Arsenal's offer to renew his contract, a transfer this summer would be his club's only chance at cashing in on the end of what has been a fruitful spell for the former Dortmund man.
The Catalan club deems Aubameyang a top class player, but Martínez' age sees Barcelona favor the latter over the former. The Gabonese does like the prospect of playing in Barcelona, and is open to the idea, but whether the move will materialize depends heavily on the moves made for Martínez and his entourage.