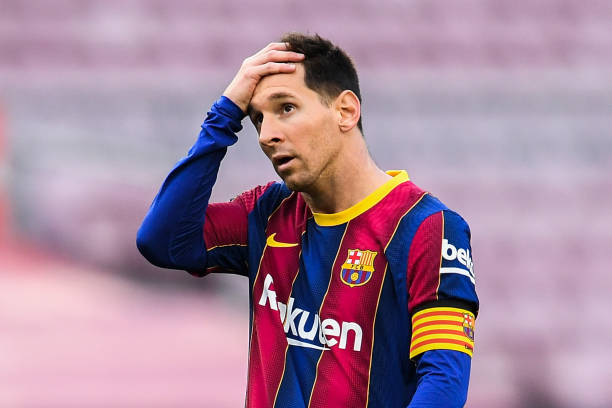 In a saga filled with twists, Leo Messi now has his future set in stone: it lies with Inter Miami in the MLS.
The former Barcelona man has for a while been tipped to go three clubs, having left Paris Saint-Germain after his contract expired on June 30.
The three clubs were Al-Hilal in Saudi Arabia, Inter Miami, and a homecoming to Barcelona. The player has since himself admitted to there being interest from other European clubs, but emphasized that he did not even consider the offers, as his only choice in Europe was the Catalan outfit.
Barcelona's issue throughout the saga was not a simple one: they needed their feasibility plan approved by LaLiga's administration. The issue dragged on, and LaLiga finally gave their go-ahead on Wednesday.
That seemed to be the one issue standing in the way of Leo Messi's return. But it turned out to not be the case.
The feasibility plan included the need for exits for unwanted Barcelona players, in order to generate revenue and reduce the club's wage cap. Those exits would have to have been materialized before Lionel Messi could sign for Barcelona. Throughout the saga, head coach Xavi remained optimistic, and said he was told things were under control.
Given that the transfer window remains shut until July, Barcelona could not at this point guarantee Lionel Messi that they indeed could sign him. The player wanted a 100 percent guarantee, which the club could not provide him with.
He was tipped to join Al-Hilal instead, with the Saudi club offering him a mind-boggling amount of money, in the end reportedly offering him 1.5 billion euros in wages, split over three seasons, for 500 million euros each.
After thorough consideration, the Argentine, together with his family, concluded that life in Saudi Arabia would be difficult for them. The more logical option in Lionel Messi's mind was, thus, David Beckham's Inter Miami, established in 2018.
With Barcelona out of the picture, not being able to provide the player a guarantee, he decided to agree to move to Inter Miami, where he has received a deal including potential involvement from Apple and Adidas.
FC Barcelona decided to issue a press release, in the wake of the announcement of the Argentine's move to the MLS. In it, they stated that they had presented him with a proposal, but that the player ultimately opted to compete in 'a league with fewer demands, further away from the spotlight and the pressure he has been subject to in recent years'. The Catalan club also announced that it had reached an agreement with Messi's agent and father, Jorge, about working together to promote a 'proper tribute from Barça fans', for the Barcelona and football legend.
Inter Miami have announced the player's arrival on their social media channels, and he himself has announced it in an extensive interview with Mundo Deportivo and SPORT.