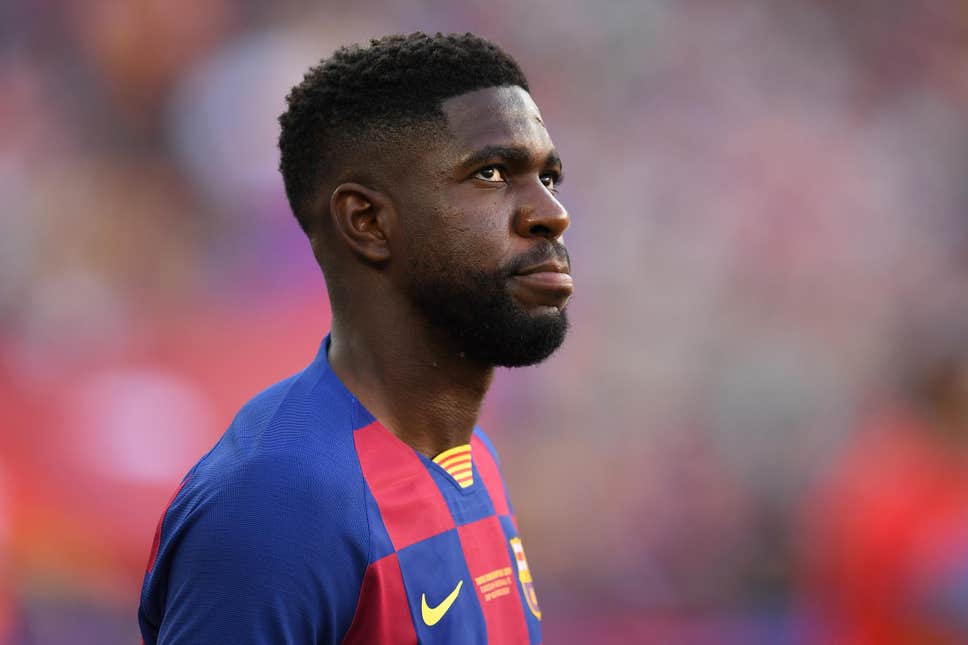 FC Barcelona's french defender Samuel Umtiti's future at the club is in serious doubt after latest injuries, but the player is determined to stay. The Frenchman has missed majority of this season due to his injuries and hasn't performed great when given the chance.
FC Barcelona's 2019-20 season has been a rollercoster ride and defense is one of the areas where the club has struggled a lot and needs an improvement. After loaning out Tobido to Schalke, the club only had Gerard Piqué, Clément Lenglet and Samuel Umtiti as their options from first team and Ronald Araujo from FC Barcelona's B team. Currently, with Umtiti and Lenglet being out with injury, Araujo and Piqué are the only two players who are available for the club's clash against Napoli in UCL. Although, it is reported that Lenglet will be fit to play against Napoli in August.
Hence, one of the area in which the club should and want to renovate is the defense line, with Eric García being a possible target. According to SPORT, FC Barcelona has told Umtiti that they do not count on him for the next season, as his level is not up to the standards of a Barcelona defender. Club has told him to look for an exit. However, considering the unusual circumstances of the upcoming market, a loan would be an ideal option, according to the club.
Examining the possible options, Italy would be a favorable destination for the player since the football there is less dynamic as compared to the other big leagues of Europe and he can have more important role in the team. Napoli is one of the teams interested in the player.
On the contrary, according to Mundo Deportivo, Umtiti wants to stay and recover from his injury and does not consider an exit, neither the club has contacted him related to an exit or other options. His intention is to stay with the club until 2023 and complete his contract. The player has an injury in his left knee and continues to do specific work, the time of his injury is uncertain.
FC Barcelona signed the french defender from Lyon in 2016, since then he has made 77 appearances for the club while scoring 2 goals. He signed a contract renewal with the club in 2018 which made his release clause go from 60 million euros to 500 million euros. It will be interesting to see the outcome of this situation.