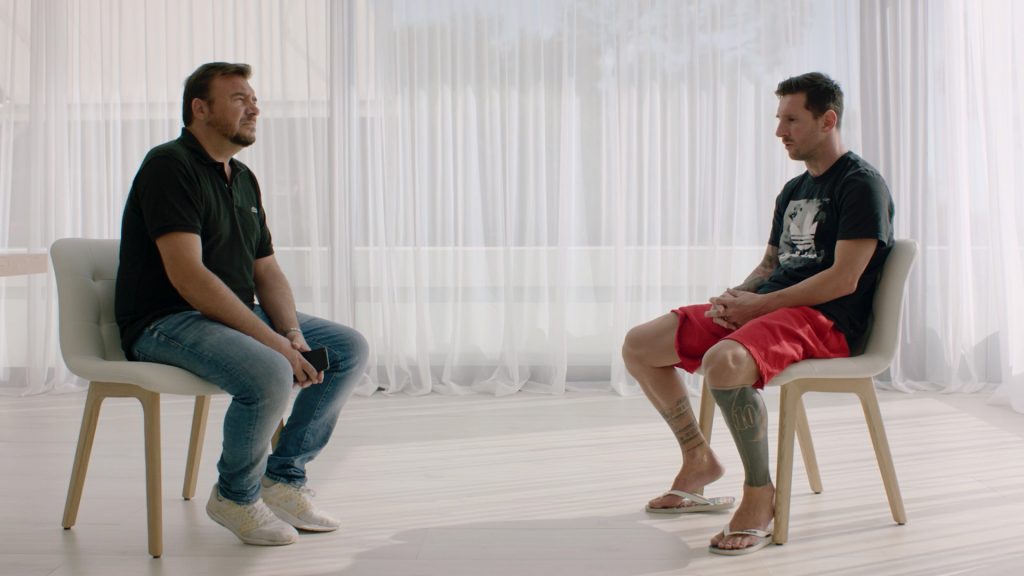 The saga has come to an end. Leo Messi is staying at Barcelona, but does he want to?
Friday afternoon Leo Messi announced in an interview with Goal.com that he will be staying at FC Barcelona for the upcoming season. He also took the opportunity to fire shots at the club president, Josep Maria Bartomeu.
In the interview with Goal.com he explains that he did want to leave, but he didn't want to take the club to court, and that's the reason he is staying.
You can watch the interview in its entirety here
Messi wanted to leave the club
The saga started in the days after the loss to Bayern Munich in the Champions League. Messi made it clear to the club that he wanted to leave. Messi thought he would be able to leave for free, the club did not agree with that. And that's where it started.
La Liga and Barcelona were under the opinion that Leo Messi had a 700 million euro release clause that needed to be paid if he wanted to leave the club. Messi and his camp were referring to point 8.2.3.6 in his contract which states that:
"The 700 million euro release clause does not apply if a contract termination is done by a unilateral decision by the player at the end of the 2019/20 season."
However, this had to be done before June 10th, and the club used that date for all it was worth. Under normal circumstances, the season would've been finished by June 10th, but 2020 is not a normal year. The 2020 football season didn't reach a conclusion until the far end of August. Because of that, Messi and his people argued that the deadline for his contract-termination-clause should have been moved forward too.
Purposely skipped PCR tests
When he realised that the club wasn't going to let him leave, Messi took the first step towards trying to force his way out by not turning up for covid 19-tests on August 30th.
The club wasn't phased, and stood their ground. Soon after, Barcelona got the league itself by their side, with La Liga releasing a statement saying the release clause of 700 million euros is still active. Some argued that this was only done to prevent the league from losing its biggest star.
If Messi's camp had been right, he could've left Barcelona for free, which he clearly wanted to do. He was told multiple times that the only way out was through paying the 700 million euro release clause. In other words, the leave-for-free-clause had expired. The only other option was to go to court, but that wasn't an option for Leo.
The 700 million euro release clause was always a problem, because no buying club would be able to afford that. It meant that any buying club would have to negotiate with Barcelona, which they weren't interested in. When Barcelona made it clear that they didn't want to negotiate, Messi couldn't win unless he went to court. You could say that he's lost the power battle against Bartomeu here.
It is clear that Messi doesn't want to attack the club itself, only those who make the decisions within, and especially president Bartomeu. Josep Maria Bartomeu has for many years been a wanted man amongst Barcelona supporters, so Messi's words have definitely strengthened his position in the eyes of the fans. However, there is one negative that the fans will take from this. Leo Messi is essentially staying at the club against his own will.
It has been a ride, but Leo has decided to stay and is set to return to training on Monday.
In the end, Messi went pretty far with trying to force his way out, but his love for the club stopped him from going all the way.