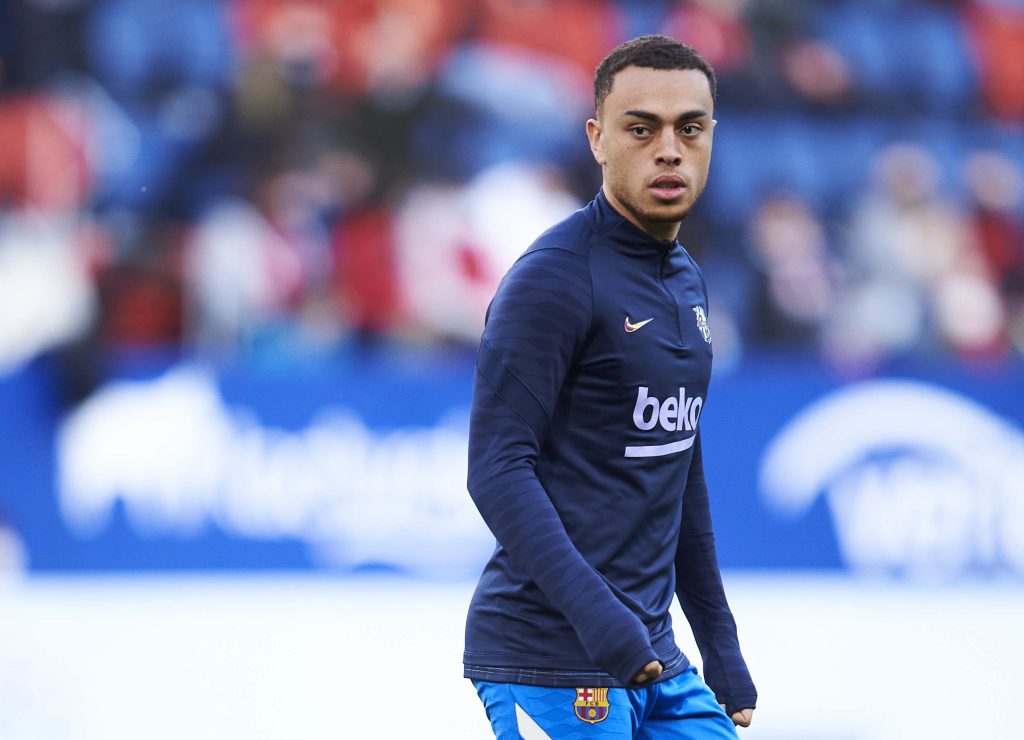 According to media reports, Dest is not thinking about leaving Barcelona despite the interest from different clubs for his services.
The American fullback has been connected to a transfer away from Camp Nou in the past month or so. These speculations grew even bigger after he was left out of the team to face Real Madrid in the Super Cup semi-final on Wednesday. The new coach Xavi seems to not trust the 21-year-old.
Nonetheless, according to Sport and ESPN, the player's environment assures that he is not set on leaving the club only a year and a half upon joining. As of now, the only thing Dest is thinking about is convincing Xavi that he can offer what the team needs. He has not really had a chance to properly showcase his skills as back and adductor injuries and later Covid-19 infection prevented him from doing that.
Xavi's disappointment over his performances seems to stem from the match against Bayern in Munich, which was an equally bad evening for the whole team. Ever since that match, Dest has not stepped on the football pitch due to previously listed reasons. The coach was forced to use Araujo, Mingueza, and lately Dani Alves in his place. The need for a right-back is clear, as Dani Alves, for all his genius, is not cut to face electric wingers like Vinicius anymore.
In spite of all that, Xavi seems to prefer to get rid of Dest, either temporarily in case of a loan deal or definitively. Due to Dest still being very young and showing a lot of potential, he is one of the few players from the club who does not lack suitors. Journalists who are close to Barça are saying he has as many as five offers from clubs playing in the Champions League. Sam Marsden and Moises Llorens of ESPN named Chelsea and Bayern among those interested. Even Atletico Madrid is monitoring the situation as they recently lost Kieran Trippier to Newcastle.
There is still half a month of the transfer window left, so we cannot expect this saga to be over very soon.