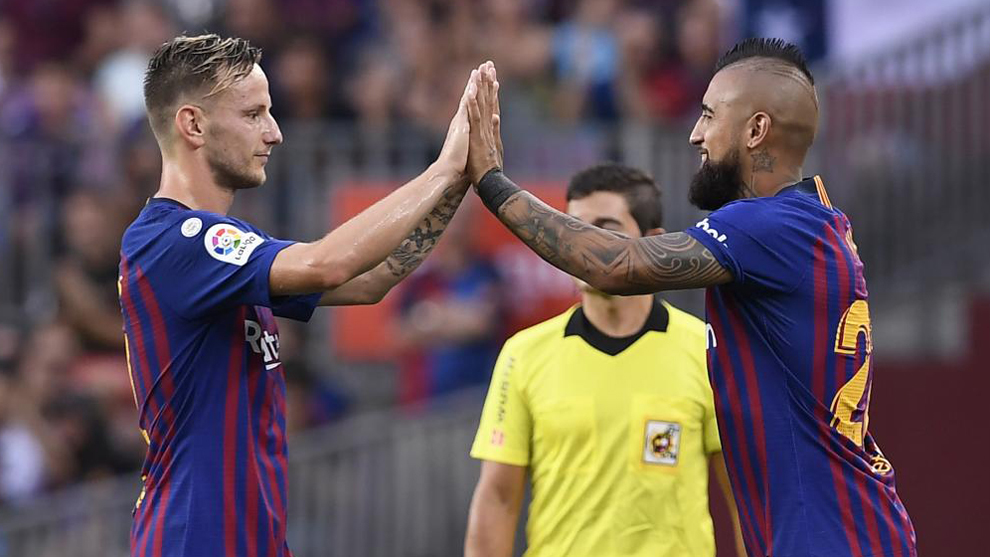 With the January transfer window luring around the corner, Ivan Rakitic, Arturo Vidal and Carles Aleñá's futures all are being speculated over.
Barcelona have already begun their preparations for the January transfer window, and while they do not seem to have any incoming transfers planned, they have been planning the exits.
Carles Aleñá's situation has been a peculiar one, but can now be said 'with 99 percent of certainty' that he will leave on loan this coming January, club sources have told the Catalan news outlet Cadena SER.
Reportedly, Aleñá has garnered interest from several clubs with Real Betis seeming to be his most likely destination. Getafe is one of the other teams who have been interested, having captured his former teammate Marc Cucurella in the previous transfer window.
Ivan Rakitic and Arturo Vidal are the two other names on the table. According to Cadena SER, the club want to keep a hold of the Chilean at least until the end of this season. Moreover, the club believes that Ivan Rakitic would stay at the club until the end of the season, if he keeps getting playing time under Ernesto Valverde.
The contracts of Arturo Vidal and Ivan Rakitic both run out in the summer of 2021. As for the 21-year old Carles Aléñá, his contract runs out in 2022, having been officially promoted to the first team in the start of December of 2018.