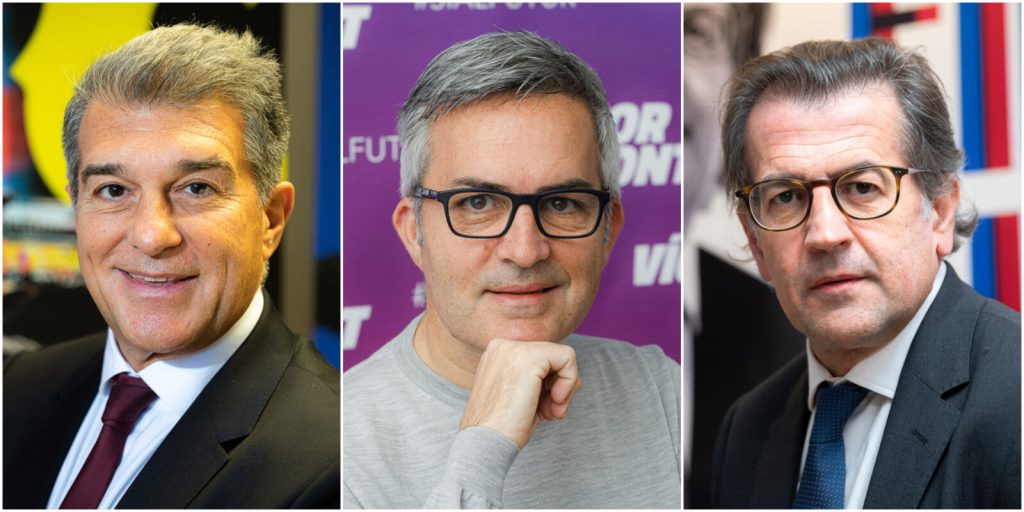 Joan Laporta, Víctor Font and Toni Freixa will be the three candidates for Barcelona's presidential election on January 24th.
The Electoral Board at the club held a meeting today at the Camp Nou to announce the final candidates for FC Barcelona's presidential elections scheduled for Sunday 24th of January.
In recent weeks, presidential candidates have been trying to gather support for their campaigns. To be able to take part in the final and deciding election, a total of 2,257 signatures from Barcelona members were required. Laporta, Font and Freixa all managed to surpass that, and the number of presidential candidates have gone from nine to three. Three candidates is a decrease from the 2015 election, where four candidates took part in the deciding election.
Former vice-president under Bartomeu's board, Emili Rousaud, was also expected to make the cut, but decided to withdraw from the presidential race, most likely due to having an insufficient number of signatures.
Laporta ended up with 9,625 valid signatures, over twice as many as Victor Font on 4,431, with Toni Freixa on 2,634.
The scene is set. Joan Laporta has long been the favourite to win the election, but we can never be sure.
On election day, January 24th, polls will be open in ten different locations across Spain and Andorra: Barcelona, Tarragona, Lleida, Girona, Tortosa, Andorra la Vella, Madrid, Seville, Valencia and Palma de Mallorca.
There's been rumours of a postponement of the election due to the rapid rise in covid-19 cases throughout Spain. However, as of now, the election will be held as planned on January 24th.