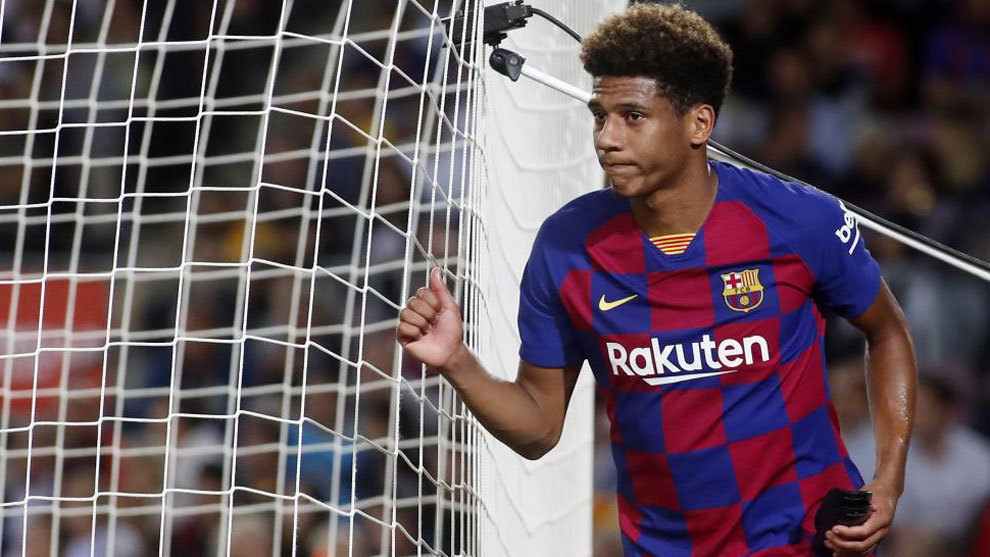 Jean-Clair Todibo is not part of manager Ernesto Valverde's plans, and thus could be the first man to leave the club in the upcoming transfer window.
As the transfer window edges closer and closer, players who are not in manager Ernesto Valverde's plans could be on their way out. There is a real chance that the 19-year-old defender, Jean-Clair Todibo, will be the first to do so.
According to Spanish newspaper, SPORT, the French defender has several offers on the table, and amongst those one from Bundesliga side, Bayer Leverkusen, who currently are the front-runners for his signature.
He has garnered interest from several clubs in Europe, especially the Premier League and the Bundesliga. Watford seemed to be in pole position for his signature, but Leverkusen's emergence in the negotiations with a good, convincing offer in hand has since seen them lead the race for the young Frenchman.
Barcelona are reportedly willing to let go of the youngster, who was bought from Toulouse for a symbolic fee in the winter transfer window of 2019. SPORT claim that the Catalan side are open to selling him for 10 million euros, while including a buy-back clause, as was the case with the former Barcelona and current Getafe player, Marc Cucurella.
Ernesto Valverde has been informed of the ongoing negotiations, and the Txingurri has given the all-clear for a transfer of Todibo, as he does not deem him part of his plans.
With that being said, Todibo's quality is not in doubt from within the club, and Barca are more than happy to keep him in the first team dynamics. However, he understands that regular playing time at this stage of his career is crucial for his development, and thus would be open to a move away. The club, however, insist on including a buy-back clause in a deal for Todibo, regardless of who the asking club is, as the Catalan side has faith in the centre-back.
Since signing from Toulouse, the youngster has amassed 235 minutes over four games, with two of those being in this Liga campaign. In those appearances, he has accumulated two yellow cards, although his performances and confidence on the ball has been fantastic for his age.
Although buy-back clauses are not exactly deals that have done wonders for Barca in the past, it should not be ruled out that this deal could go well. It would allow Todibo to adapt to European football while getting regular playing time. Considering Barcelona having a buy-back clause included in the move, and Samuel Umtiti's future being somewhat in the air, it does not seem unlikely at all that Todibo would eventually make a return to the Camp Nou with a more prominent role awaiting him, even if he does get sold initially.
Todibo's current contract with Barcelona runs out in the summer of 2023.