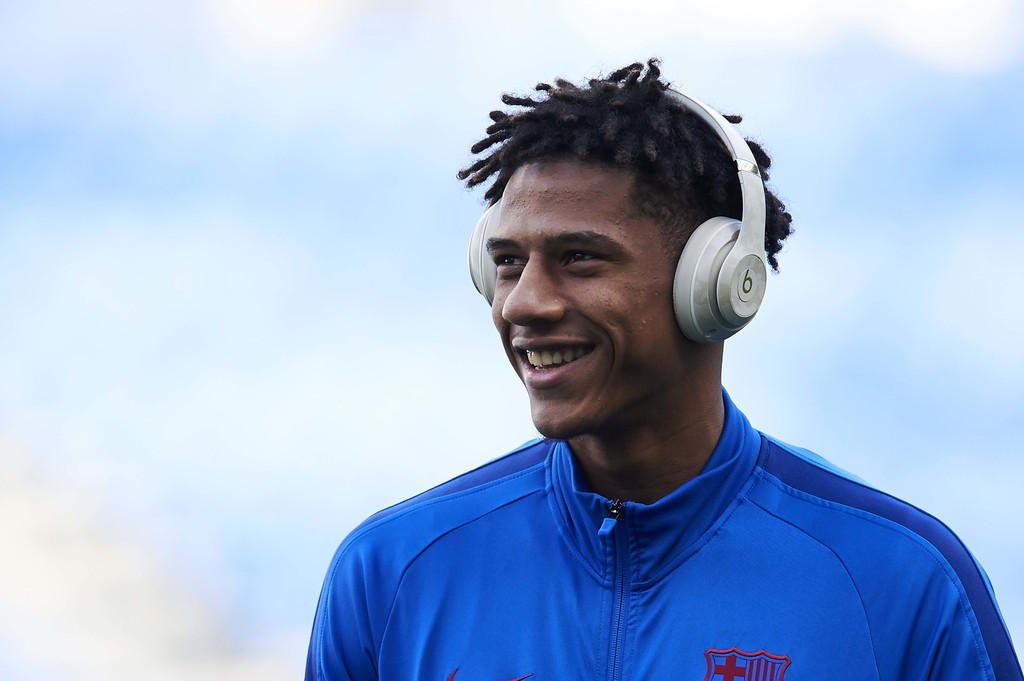 Jean-Clair Todibo has captured the interest of teams around the world and Barcelona welcomes his departure.
After a successful time on loan at Schalke 04, Todibo has attracted the attention of important clubs in the five major European leagues. Between Bayer Leverkusen, AC Milan, Monaco, Watford, Southampton and Everton, as reported by various news outlets, two other suitors are added in the bid for the central defender.
The young Frenchman captured the spotlight as one of the greatest talents that several clubs now are fighting for. Barcelona is determined to sell him, and the club already priced the French with the same amount of the buy clause that Schalke cannot pay at the end of his loan. The price that Barça has set is at 25 million euros, which also would bring in good profit for the Catalan club, since they bought Todibo from Toulouse for the symbolic figure of 1 million euros.
According to the Spanish news outlet Mundo Deportivo, a new Bundesliga suitor has emerged for Todibo: Red Bull Leipzig. The German side views Todibo as the replacement for Dayot Upamecano, a 21-year-old central defender who could leave the German team this summer.
According to the same report, RB Leipzig would be willing to pay 30 million euros for Jean-Clair Todibo, and in a market that is expected to be unusual, Barcelona is willing to close a deal for that amount.
However, there is another new option for the young Frenchman, which reportedly is more advanced. According to SPORT, Juventus is in contact with Jean-Clair Todibo. In Turin, they want Todibo as part of the exchange of players that includes Miralem Pjanic and another player from the Italian side.
Within Juventus, they like the French central defender a lot and plan to include him in the agreement that the Italian and Catalan club are working on, in addition to including a Barcelona midfielder that Juventus is interested in, according to the same report. Meanwhile, the 'Vecchia Signora' negotiates with Jean-Clair Todibo.