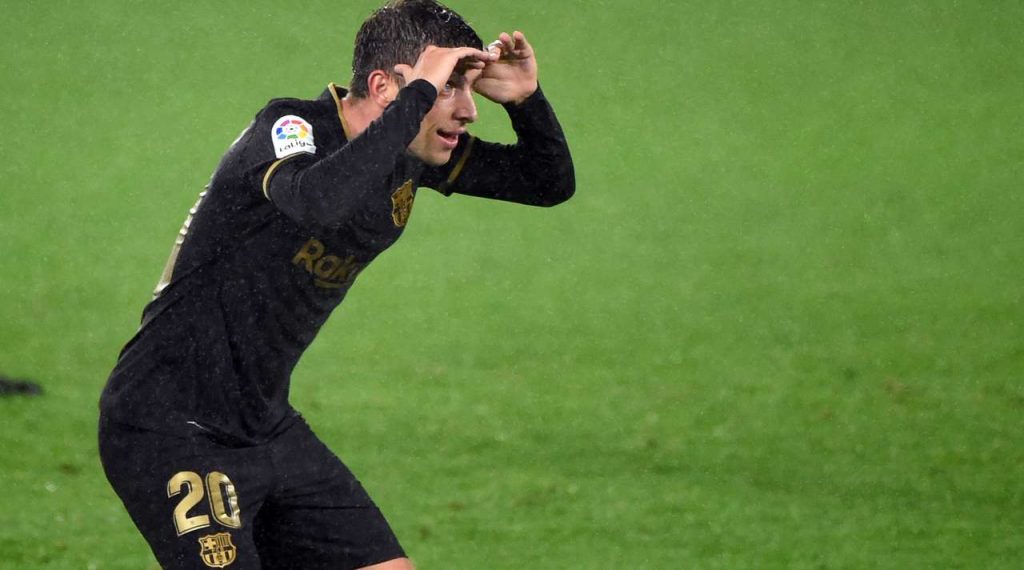 Sergi Roberto, a player that has come through the La Masía ranks and had his breakthrough, has a contract expiring next summer. With that in mind, what should the next step be for the 29-year-old?
The case of the La Masía graduate is one of the great enigmas for both the club and the team when looking at the next season. The player's contract, expiring in June 2022, and his hypothetical renewal, given the club's poor financial status the player would need to accept a substantial wage reduction and discuss carefully the duration of that new contract, could be already a controversial topic. But, when thinking what to do with Sergi Roberto, also how he would fit in next year's squad, and his importance within the team, are key factors to be considered.
Roberto has been playing mostly as a right back these past seasons, as we all know, but it's not his natural position, and, even though he has delivered consistently as a part of the defensive line, the truth is that everyone can see he's no expert as a full back when big games come and his defensive capabilities are fully tested. For that reason, with Dest presumably established in the starting line-up, and trusting his massive room for improvement, and also with the possibility of having in the squad another natural at the right back with the arrival of Betis' Emerson, one can consider that the Spanish international might not be necessary anymore at the back.
The likely presence of Dest and Emerson in next year's squad could mean that Sergi Roberto may, eventually, return to the midfield, where he truly belongs, after many years of speculating with that possibility. But his role there isn't quite clear either; his box to box nature has proven he can only play as a central midfielder in games where the tactical disposition of the rival team is extended, which allows Roberto's runs and remarkable legs to be harmful. But, as a matter of fact, that doesn't happen in many games, as most of Barça's rivals park the bus and have their players close to one another by their box, and, in those circumstances, central midfielders are required to be technical, accurate in their passing and quick-witted, and in those situations Sergi Roberto usually comes up a little too short.
There is one position where the player from Reus might be able to perform at the best of his capabilities, both as a backup or in the starting eleven, and that is Serio Busquets' position, defensive midfielder. Roberto could even offer a wider variety of roles there, thanks to the fact that he's got way better legs than Sergio; he could either stay put as Busquets or go forward and alternate with De Jong who runs into offensive positions to offer the attacking players some support, allowing the Dutchman to stay fresher towards the end of the game. The main problem for Roberto there would be that, whereas he is physically miles better than Sergio Busquets, he would struggle when having to perform quick passing sequences with one or two touches, an area where the player from Badía del Vallès is a world-class expert.
However, there is another element when considering Sergi Roberto's situation, and it might be a crucial one, which is how much money the club could get for him this summer. He's a versatile player, physically outstanding and still at 29, so he has a few good seasons ahead, and it shouldn't surprise anybody if English and German teams consider him a good signing that would adjust to their leagues just fine. It's reportedly known that the club asked for 60M for him in the past, although, with only one year remaining in his contract and in this pandemic context, those numbers would now shrink, it's not farfetched to expect to get between 25 and 40M for him, plus Barça would save his las year's salary. And those figures are extremely tantalizing for the club right now.