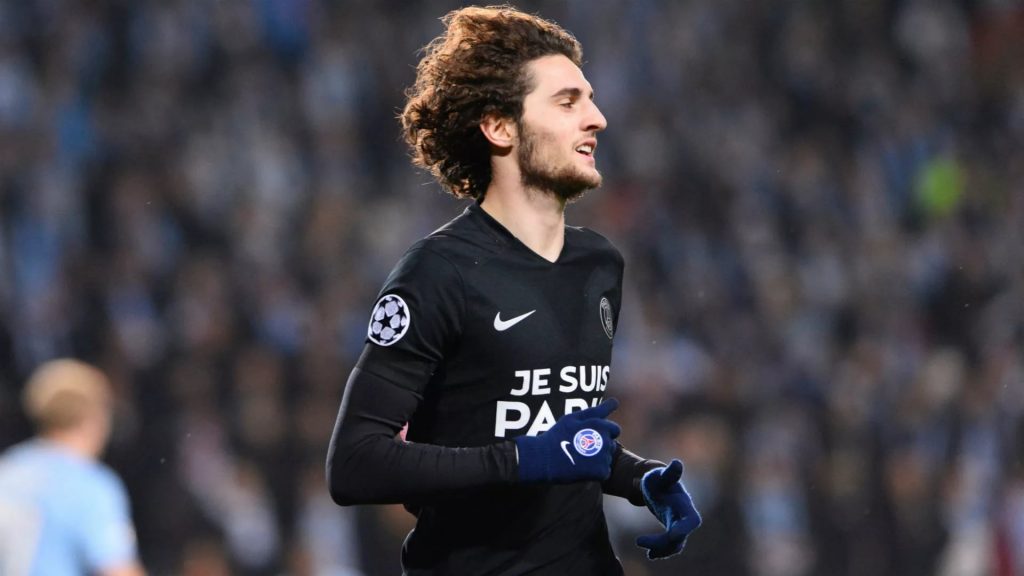 After months of reports circulating about PSG midfielder Adrien Rabiot being an interest of Barcelona's, it has now all come to an end, as he has been discarded by the Catalan club, report AS' Moises Llorens.
EN ESPAÑOL: Lee esto en Español aquí.
It all started with that PSG tie back in 2016, when Barcelona lost 4-0 in the first leg. One of the focal points of the Barcelona board was Adrien Rabiot, who was instrumental in that 4-0 victory, as he caused trouble for Barcelona's midfield time and time again. That game made Barcelona pursue Rabiot, whom they viewed as a good fit for the club, and the negotiations began shortly after.
In the meantime, Barça soon became interested in Ajax' starlet, Frenkie de Jong, and wanted to bring him to the club, although the deal wasn't a huge priority… that was until PSG came in, and tried to snatch him out of Barça's hands – and they almost did.
One of the main reasons for de Jong being very attracted by PSG's offer compared to Barca's was playing time, and de Jong found Rabiot being another obstacle for him, should he join Barcelona, as the midfield already was heavily crowded, and Rabiot would've just added to that mix, making it even harder for de Jong to get playing time.
In order to prove the interest, Josep Bartomeu personally travelled to Amsterdam, a trip that was later deemed 'crucial' by Ajax' football director, Marc Overmars, and told de Jong that he'd get playing time, and that two players from the starting eleven wouldn't be starters – one of which would leave – if he indeed chose Barcelona. And Frenkie accepted.
Meanwhile, in Barcelona, Carles Aleñá had a rise to stardom, as he got more and more chances to prove himself, and has consistently proven himself to be the real deal when performing with the first team. After Denis Suárez got offloaded to Arsenal on a loan deal with an option to buy, Aleñá got even more playing time, and that alongside the fact that Barça will have de Jong in the summer, have made the club discard the signing of Adrien Rabiot, as per AS' very reliable Moises Llorens.
On that note, it's fair to say that the Rabiot saga ends here – for Barcelona at least. He has picked up interest from Bayern Munich and Premier League clubs, and given his status in the Paris squad, it's fair to say he won't last there much longer, and will most likely move away in the summer. However, from the looks of things now, his destination will not be Barcelona.