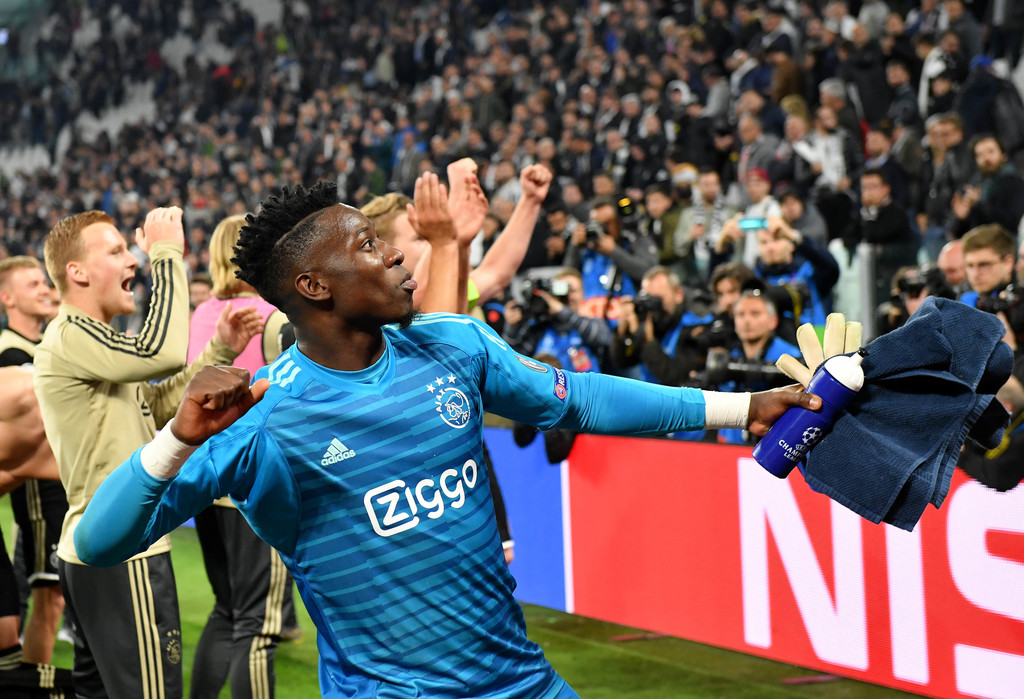 As clubs begin to plan ahead for an unusual summer transfer window, André Onana has real interest from Barcelona, confirms his agent, Albert Botines.
Barcelona have a tough transfer window ahead. With an overhaul possibly on the horizon following the coronavirus pandemic, the club's spendings will depend heavily on their departures.
The Catalans are talking to several clubs, including Juventus, who reportedly are willing to offer Miralem Pjanic in an exchange deal, as the teams prepare to bolster their squads ahead of the coming season.
As Blaugranagram exclusively could report last Saturday, there has been no contact between Barcelona and Ajax over André Onana, with the Dutch club believing that their goalkeeper is 'very likely' to stay in Amsterdam.
The lack of contact between the clubs has been confirmed by Onana's agent, Albert Botines, in an interview with the Dutch news outlet AD, published Tuesday evening. The agent confirms that there has been real interest from Barcelona, although they are yet to submit an offer to Ajax over the player.
"There is a lot of movement around André [Onana]. Barcelona has not yet made an official offer to Ajax, but have seriously expressed their far-reaching interest with me. Of course, the current situation in Barcelona also plays a role. The club has to make financial concessions, so have also suggested involving current Barcelona goalkeepers in the deal," Botines explained to AD.
The goalkeeper has also voiced his opinion, revealing that an agreement has been in place since last year, allowing him to leave this summer.
"Don't get me wrong, I am very happy with Ajax and I am very grateful to the club. I spent five great years here, but now the time has come for me to take another step [in my career]. We made that agreement last year. I do not know what will happen yet, but my ambitions and agreements are clear," he explained, according to AD.
The goalkeeper's manager also confirms that an agreement was reached last year, which could allow Onana to move to a different club, if 'the right club and price' came along.
"André [Onana] is very important to us — of course we don't want to lose him. But it is true that agreements were made last year about his growth and a possible step [away] if the right club and price comes along. As far as I know, no concrete offer has been made to Ajax," Eric ten Hag explained, per AD.
Barça's backup keeper
In most areas on the pitch, Barcelona would not be considered short of personnel as squad depth helps a lot during the season. However, between the sticks, an in-form and fit Marc-André ter Stegen has been a very prominent figure in the team, not leaving much room for the club's current backup keeper, Neto.
This has, according to reports from Spain, pushed the Brazilian keeper towards the exit door. He would not mind leaving, if he can be a starter elsewhere, and the club has, according to the Spanish news outlet Mundo Deportivo, placed him on the transfer list. In the meantime, Iñaki Peña is standing in line, having impressed the first team technicians, and could be another option, if the club decide to let go of Neto and not sign a further replacement.
Onana's current contract with Ajax runs out in 2022, with his latest contract renewal having taken place in March of 2018.