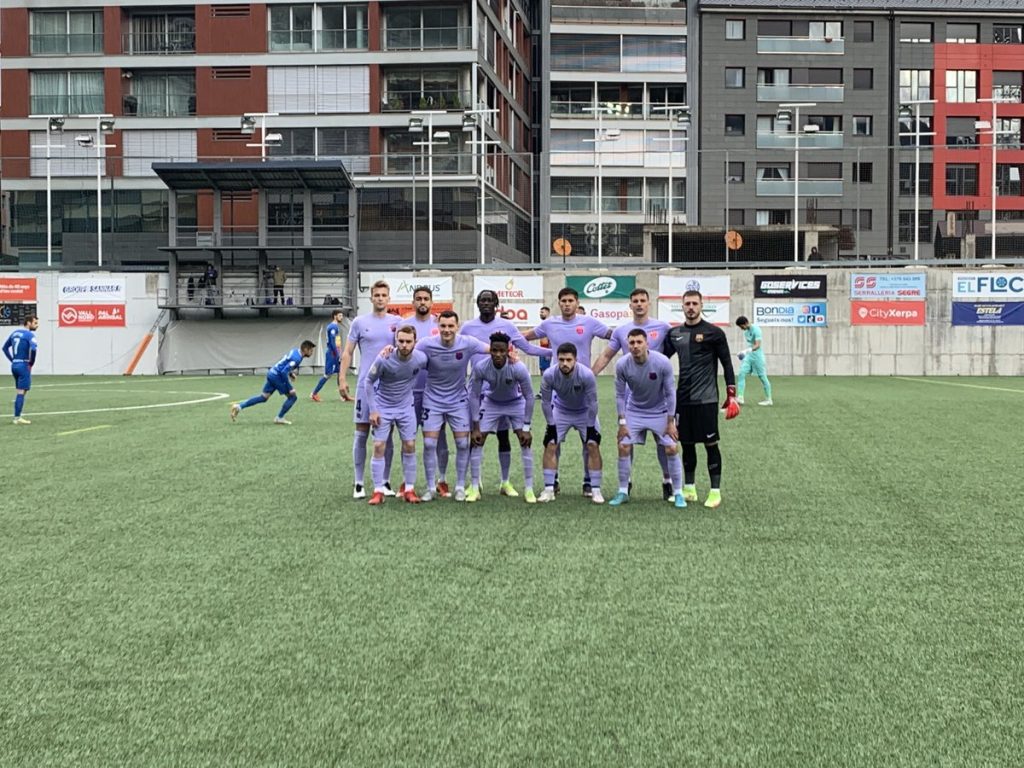 A late goal from Jutgla turned the tide but Barça B ran out of time in their search for an equalizer
For most of the game but more so specifically in the second half, Barça B couldn't break down FC Andorra's set up. They were being pressed and forced to recycle possession when they weren't being dispossessed.
Eder Sarabia got his team set up perfectly, a reason why they're top of the table in the division.
But in the 75' minute Barça B would be given a ray of a hope through Ferran Jutgla. Cutting the deficit in half with just over 15' minutes to go; Barça B found themselves in a situation they have found themselves in numerous times this season.
It took 75' minutes but Barça B had now broken Andorra's defensive wall. A flurry of chances would follow.
Jutlga would find himself with a solid chance to level the game and Peque Polo would as well. But neither chance would find the back of the net.
What this team has shown us is that they will fight until the final whistle more so than not, unfortunately the whistle would come before an equalizer would. 
A Game Lost in the first half
For the first 15' minutes it was all Barça B. No clear-cut chances were created but possession and control of the game was under their command.
Against the run of the play Andorra were granted a penalty from a handball on Moussa N'Diaye. A penalty which would be converted by Andorra's captain Ruben Bover.
Barça B's response was to continue to do what they were doing. They were down 1-0 but that was more so on an unfortunate event rather so than the way they were playing. But just a couple minutes later, as a result of sloppy defending Barça B found themselves down 2-0.
Certainly, against the run of play up to this point Andorra was now up 2-0 courtesy of Ivan Gil.
For the remainder of the half, Barça B's intensity dropped. They were now finding themselves closer to conceding than cutting into the deficit.
Honestly the Catalans were lucky to not find themselves down three or four nil at half.
But 2-0 proved to be too much for the blaugrana to overcome.
A Poor Run of Form
With one win in their last 11 matches, Barça B find themselves searching for answers. For a club that came into the season with ambitions of promotion, they now find themselves in a relegation battle.
A situation that finds many fans questioning why Sergi Barjuan is still the manager.