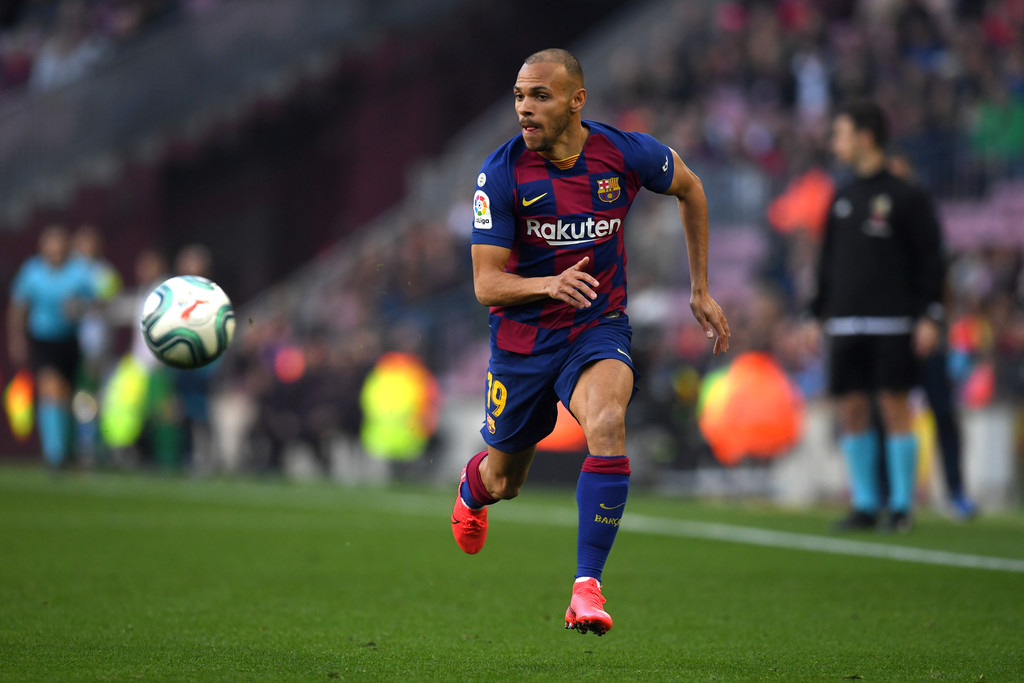 Despite emerging news reports from Spain claiming Martin Braithwaite could leave, sources close to the player confirm to Blaugranagram that the Dane is convinced he has a future at the club.
Since signing in February for Barcelona, Martin Braithwaite has not seen much playing time. In the summer, several reports suggested he was on his way out of the club. Blaugranagram, however, at the time, denied those reports, with sources close to the player confirming that the Dane had no interest in leaving. Now, around four months later, he remains at the club, with rumors once again surfacing about his potential departure.
The Danish striker has shown a very strong mentality, and has even been referred to as the most serious player in the squad by the now injured Barcelona starlet, Ansu Fati. News outlets from Spain however claim that the Esbjerg-born forward could be on his way out, as Barcelona look to get out of their delicate financial situation.
Sources close to the player, however, tell Blaugranagram that Braithwaite has no intention of leaving, and that he is convinced he has a future at the club. He remains happy with Barcelona despite not being a regular starter, and believes he can succeed with the club.
Considering the fact that Martin Braithwaite was not a big money signing, having left fellow LaLiga Santander side Leganés for 18 million euro shortly after the winter transfer window had closed, he does not appear on Barcelona's list of heavyweights when it comes to his salary. Another name does: Antoine Griezmann.
The Frenchman has had a somewhat mixed spell with Barcelona since his arrival from Diego Simeone's Atlético de Madrid. Barcelona's situation financially is not where they ideally would have wanted for it to be, and this has pushed them towards looking at offloading some of the heavy earners at the club.
Sources close to the club confirm to Blaugranagram that the club wants to offload some heavy earners at the club, as was seen in the summer with Arturo Vidal and Ivan Rakitić, with the sources naming Antoine Griezmann as a player Barcelona would look towards selling, as part of freeing up room in the Catalans' heavy wage bill.
Should they, however, not succeed in selling some of the big names, they would, logically, turn their attention towards letting go of some players of lesser financial weight in the club.