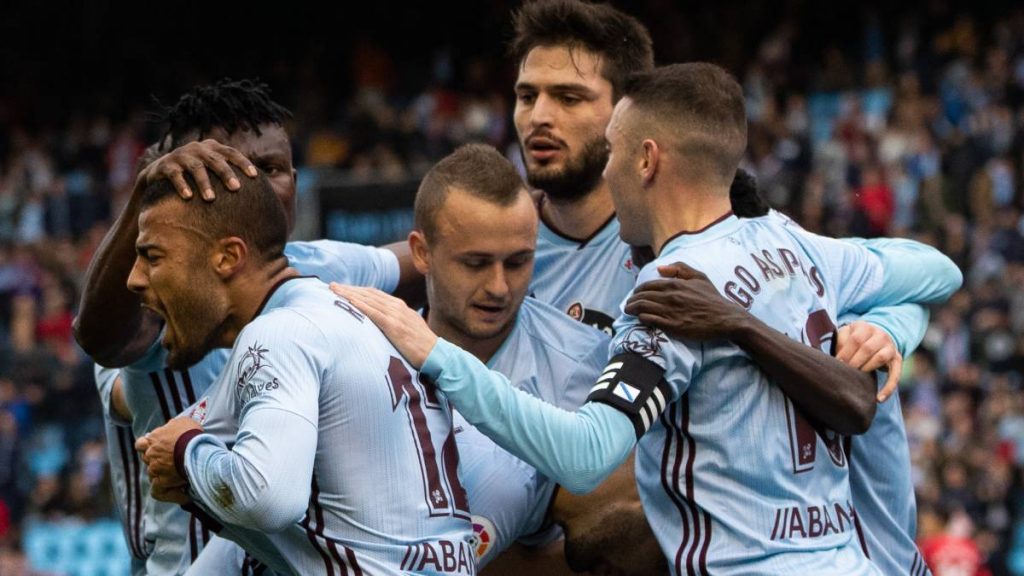 Rafinha, who currently is on loan at Celta de Vigo from Barcelona, can leave the Catalans in the summer, through a predetermined clause.
Barcelona have many players in the squad, and have had some departures this season — some were permanent, while others were temporary.
One of the players who temporarily left the club throughout the season was Rafinha. The player joined Celta on loan, in a move that saw him go back to the club where his career took off in La Liga when he was first loaned to the club on the west coast.
The Brazilian midfielder had success in the 2013/14 season with Celta, where he formed a lethal duo with his compatriot, Charles. Since then, Rafinha spent three years in Barcelona, before being loaned out to Inter Milan. He got injured shortly after his return, and was sidelined for seven months, missing 41 games, before making his return to the pitch. Shortly after, Celta acquired him on a loan deal, for the second time in his career, in hopes of rejuvenating the talented, versatile midfielder.
Despite the player's career being plagued by injuries, his time with Celta this season has been good, with him having featured in 22 league games that his team have featured in this season. With his team having played 27, up until the pandemic put the league to a halt, he missed five due to several minor injuries.
With optimism growing about the league being resumed, the Brazilian is set to return to Barcelona this summer. The Catalan club already has a predetermined clause in place, for a potential sale of the midfielder in the off-season, reports the Spanish news outlet, Mundo Deportivo. The clause is set at 16 million euros, and was agreed upon when the player's contract was extended by a year prior to the completion of his loan move.
Prior to the coronavirus outbreak, several clubs — both from the English Premier League as well as the Italian Serie A — were interested in the physical midfielder and had made initial contacts to enquire about his availability, according to the same report. Despite clubs in Spain not having made moves for Rafinha, his current loan club Celta would like to keep him after his loan spell, too, per the same report.
Rafinha's contract with Barcelona runs out in 2021.