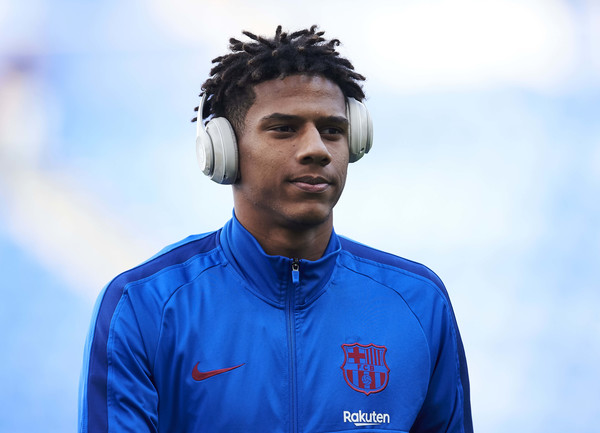 Even though they are still very interested in the French centre-back, the latest reports state Everton issued their final offer for Jean-Clair Todibo.
It seems pretty clear the Catalans are willing to sell on the young defender who arrived at the club in January 2019 and is currently still on loan at Schalke 04.
According to a new report from Sport, however, Everton issued their final offer for Jean-Clair Todibo but are also getting impatient as they await Barcelona's answer.
The Toffees are willing to splash 22 million euros to land their target and would then add another three million through other variables. Needless to say, the Catalans understand this is a significant sum of money, especially considering the low cost that was paid to get him to the Camp Nou in the first place.
Still, as Sport claim, they are stalling as there are other clubs that might get involved in the deal. Barcelona are negotiating with both Inter and Juventus and if they are able to include the defender in any of the other deals with the Italian giants, they could potentially get even more money in return.
Of course, that doesn't change the fact that Everton's ultimatum stands and they will be expecting an answer in the following days. If none arrives, they will withdraw the proposition and scrap the deal for good.
One way or the other, the Frenchman's future could very well be resolved in the coming week but whatever ends up happening, his days at Barcelona seem all but numbered.
The Catalans need to make some profit fast and unfortunately for him, the young defender is someone who could generate quite a hefty sum, given the demand and his potential as well, which is something Barcelona don't seem to be counting on at all.