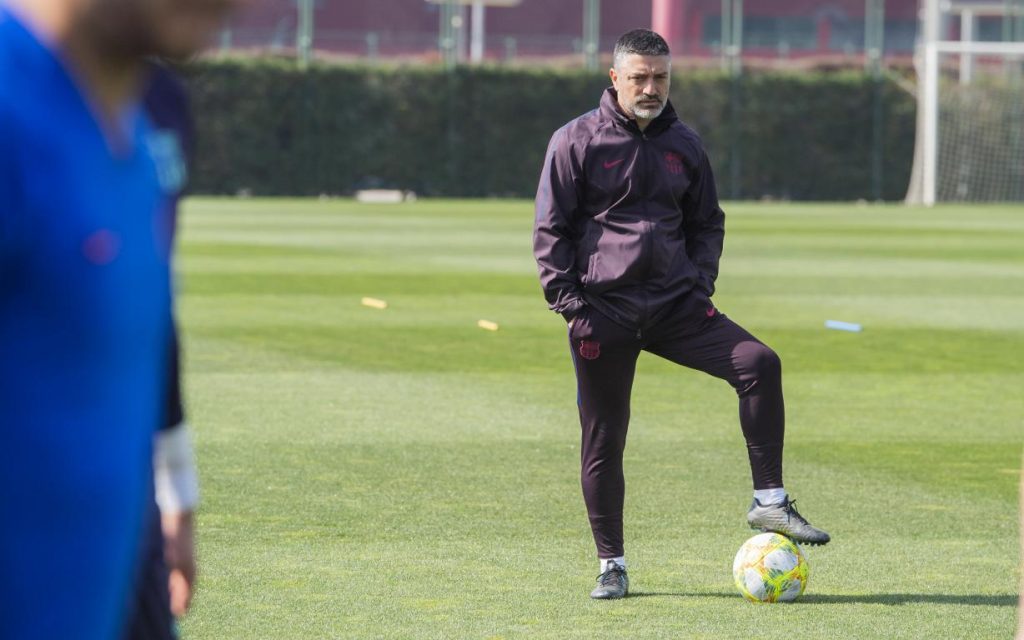 After an amazing season at the head of Barcelona B, Javier García Pimienta will go on for another year. This time around his team competing in the Primera RFEF and looking to once again promoted to the second division.
This Friday, May 21st, Barcelona B concluded its season with one last training session. Last Sunday the loss against UCAM Murcia brought their hopes of being in the second division to a halt. Nevertheless, the team still kept going this past week as well as the first team. And as preparations for next season begin, the continuity of García Pimienta next year has been confirmed by the club.
This would mean that Pimienta is on his way for his fourth season at Barça B. The manager has been in the position since 2018. The past two years he has been able to create a group that have been just a few games away from winning the so coveted promotion. Last season his team lost in the final against Sabadell by just a one goal margin. And this year they once again achieving the playoff but falling short in the semifinal.
However, what possibly is one of his biggest strong suits is his style of play. He has always been loyal to the Barça style. Since 2001-02 he has been in the Barça youth ranks and he has been able to bring out the best from his players. New generations are being given opportunities not only at Barça B but in the first team as well.