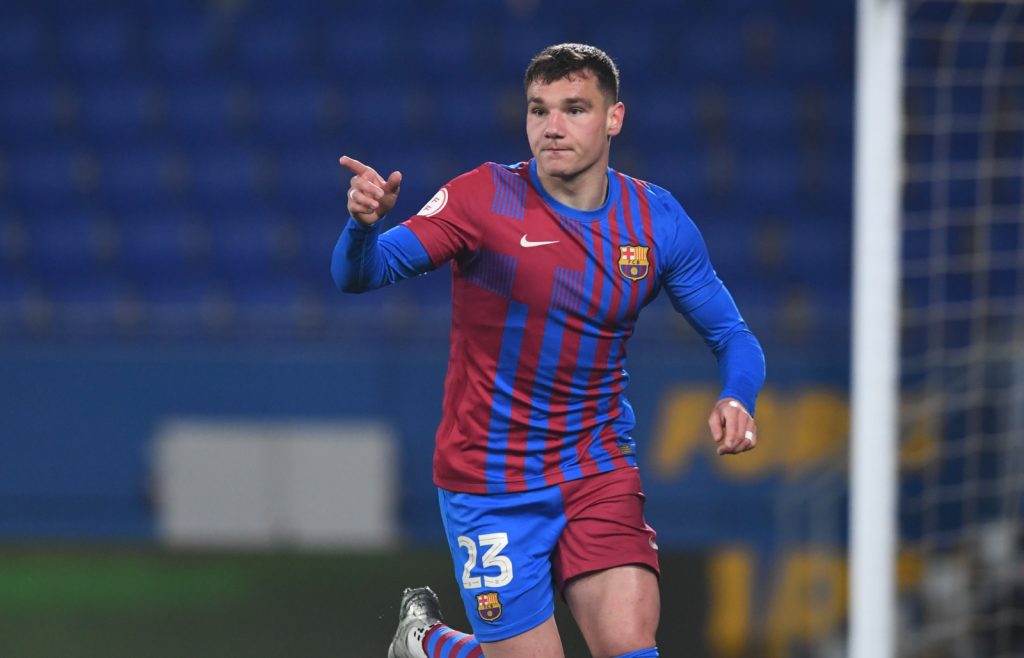 Barça B find a late draw to walk away with a result against Albacete Balompie
It was far from an ideal 90' minutes. It was boring, stagnant, and rather painful to watch at times. At least for most of the match.
Barça B got off to a quick start scoring wise with Ferran Jutgla finding the back of the net certainly against the run of play. Nevertheless, a good fake shot created enough space for Jutgla to guide the ball to the bottom left corner, putting Barça B up only eight minutes in.
Only minutes later would Barça B come knocking on the door again, this time through Ilias Akhomach. A brilliant run through the opposition defense and a shot on goal was met by a great save from Bernabe Barragan to prevent the early 2-0.
All the early action would be met with a stale remainder of the first half. No real danger created from either side. Credit to Barça B's defense in the first 45'. Although they didn't look fully comfortable out there, they weren't giving up clear cut chances.
A dramatic final 20'
The second half continued right off where the first half left off. Uneventful and uninspiring. It has become obvious that Barça B were comfortable with their one goal lead and Albacete Balompie were comfortable waiting for their chance.
That chance came in the 72' when Ruben Martinez beat Lazar Carevic from a designed free kick. A shot that took a little deflection off Matheus Pereira but rather savable. Carevic got a hand on it but couldn't fully save it and the ball hit the back of the net making it 1-1.
Both clubs would go back and forth looking for a winner, but Albacete would get that chance from a penalty called in the 87' minute.
Kike Marquez would convert from the spot and things were looking bleak for Barça B once again.
But just minutes before the whistle Barça B would be handed a lifeline through Lucas De Vega finding the back of the net. A powerful shot that Barragan couldn't stop it from making it 2-2.
The late drama would continue through the final whistle as with the last touch of the game Mohammed Djetei would have an open header but couldn't get it on target to win the game for Albacete. A collective sigh of relief came from the Barça B sideline as the match came to an end.
Barça B were lucky to walk away with a point.