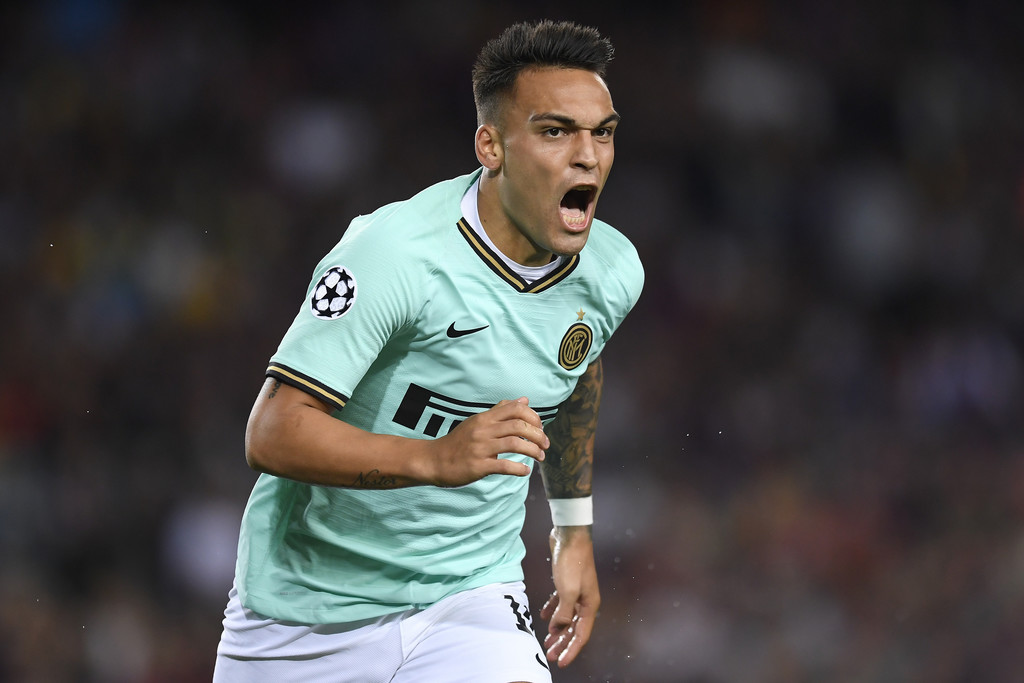 Lautaro Martínez has garnered interest in Barcelona for some time, but the Nerazzurri's sporting director insists that his departure will be demanding.
Barcelona have been analyzing the market and deciding on who to target for the summer transfer window. Many names have been mentioned, but very few have persisted, with Inter Milan's Lautaro Martínez falling into the latter bracket.
The player's release clause has been a reference point for any clubs wanting to acquire the Argentine forward, with the clause, according to many reports, being reduced to 111 million euros for 15 days in July.
With Barcelona knowing that the clause could be a way out for Martínez, they have spoken to the player and his entourage, and have gotten the player's approval for a move away, subject to an agreement between the two clubs.
The clubs have been in talks for a while, trying to find a solution, as the coronavirus pandemic has hampered the economy around the world drastically. The aftermath of the pandemic has forced clubs around the world to look for player exchange deals, instead of the more traditional transfers.
And this has been a big part of the negotiations for with names such as Jean-Clair Todibo, Nélson Semedo, Ivan Rakitic and Arturo Vidal having been brought on the table, as part of an exchange for either of Lautaro Martínez or Juventus' Miralem Pjanic.
Arthur Melo has also been mentioned, with Juventus heavily interested in Barcelona's young Brazilian midfielder. The Goiânia-born player, however, has upheld a firm stance, and wants to stay in Catalonia.
Seeing as the player's legal representatives are his relatives, his father and brother spoke with Éric Abidal and Ramón Planes last Monday, telling them of Melo's decision to stay, according to multiple reports from Spain. Additionally, the player's father had spoken to Juventus' sporting director, Fabio Paratici, a day prior, and thanked the Turin-based club for their interest, but nonetheless relayed the same message: Arthur will stay in Barcelona.
As for Martínez, sources close to the Argentine striker have confirmed the interest from Barcelona, and now, Inter Milan's sporting director has opened out about the 22-year-old's situation.
"In fact, as far as [Lautaro] Martínez is concerned, there is only one way that he can leave Inter, and that is [through] the payment of a [release] clause," Piero Ausilio told Sky.
"It is a clause that everyone knows about — it is useless to hide it. It is demanding, because it has both deadlines and commitments that must be upheld very precisely," Ausilio added.
The sporting director also confirmed that Barcelona have enquired Inter Milan about the striker, but the club from Milan retain their firm stance: he will only leave through his release clause.
"Lautaro Martinez is not for sale. Barcelona contacted us, we have a good relationship with them, but we told them that we won't sell Lautaro. If they want him, Barça have to pay the full release clause," Ausilio continued, before asserting the Italians' interest in one of their star players.
"We want Lautaro in our future team. He will not be sold. The release clause is the only way [for him to leave]. Barça know this, as do the other clubs who have contacted us," he added.
Despite this, Barcelona remain optimistic about signing the player, and consider Inter's transparency through addressing the striker's situation as something positive. According to SER Catalunya, the club view it as a negotiation strategy, knowing that the summer transfer window will be a long one.
Martínez' contract with Inter Milan runs out in 2023, having moved from Racing Club in his native Argentina back in 2018.