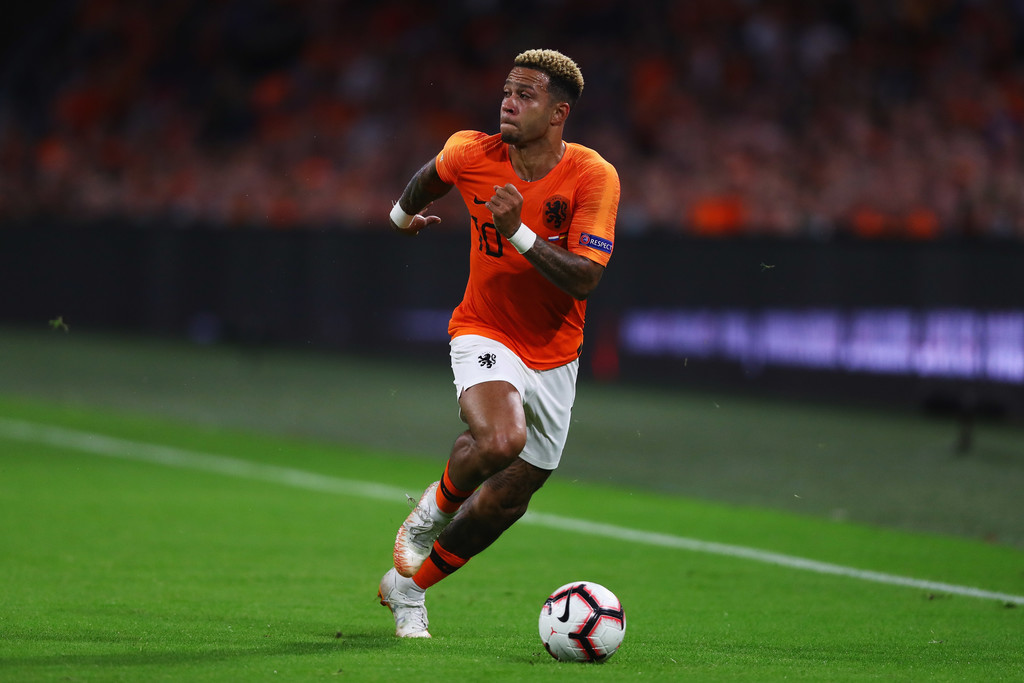 Dutch forward Memphis Depay is nearing a summer move to wear blaugrana next season, and he is willing to take a pay cut to make it happen.
The Olympique Lyon forward has been linked to Barça since manager Ronald Koeman took over the first team last August. After a failed attempt to join the club last season due to LaLiga's salary limitations, it is reported that Depay is almost set to sign for Barça on a free transfer this summer as his contract with Lyon expires.
French newspaper L'Équipe first reported that Depay's representatives have been in accelerated negotiations with Barça in recent weeks about a move to Camp Nou. The club and player are close to an agreement, according to the report.
The forward took to social media to announce his intention to negotiate deals for next season.
"It is time for me to take control of my career," Depay stated on Twitter in a visual statement released Monday afternoon. "As I have come to a point where I need to make important choices about my future, I have decided to negotiate my future deals together with my team of trusted confidants, backed by legal experts. I will decide about my destination myself. You will be the first to know."
A deal between Depay and Barça should come within the coming days, but it won't be finalized until the LaLiga and Ligue 1 seasons end.
The report also states that the Dutch international is willing to take a pay cut in order to join the club, which is undergoing economic difficulties. He will, however, earn bonuses for individual and global performances.
The 27-year-old is in impressive form for Lyon, recording 22 goals and 10 assists in 39 games — his highest totals in the last three seasons. Barça hopes he can improve the team's goal scoring production and bolster its chances to win a title.