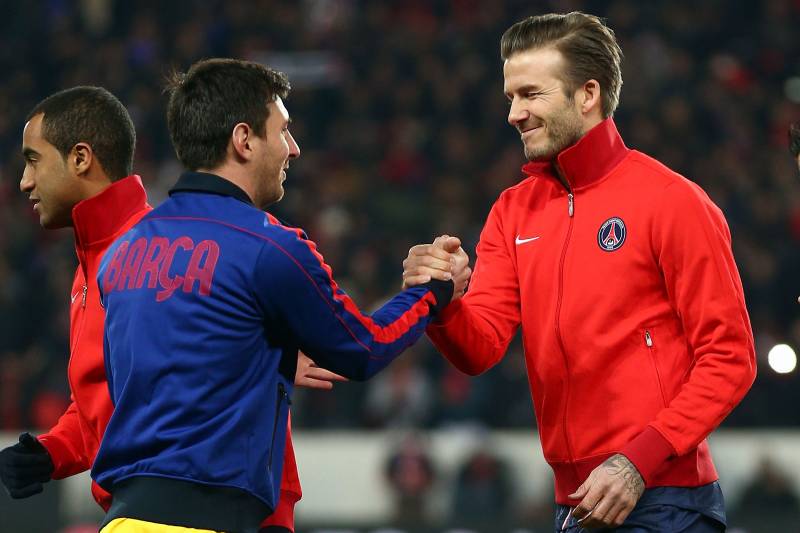 Lionel Messi is entering his final years, and naturally rumors of his future start to take pace. Will he retire in Barcelona, Newell's, or perhaps the MLS? The latest word has it that he could have a huge offer from Miami on the way, for when — or if — he decides to leave Barça.
EN ESPAÑOL: Lee está articulo en Español aquí.
The transfer window is closed, but the rumor mill hasn't stopped yet, as the latest report says we could see Messi in an MLS team's shirt sooner rather than later. The report comes from Radio Catalunya's Xavi Campos, and says Inter Miami could be Lionel Messi's next destination.
As it is widely known, the Argentine's contract includes a clause which allows him to leave at the end of any season until 2021 — when his current contract runs out; the clause has been confirmed by Josep Bartomeu. However, the club president has said that he remains calm, as that clause is a token of freedom, and a token that was given to captains before Messi, such as Carles Puyol, Xavi Hernandez, and most recently, Andrés Iniesta.
Since the clause has been brought to people's attention and been publicly addressed by the club's president, the club does seem calm about Messi staying, and simply see giving him a freedom of choice when it comes to his future as a way of giving back to a player who has done as much for the club as he has. It's not something that should worry the Barcelona faithfuls.
On Monday night, Campos said that one of the clubs highly interested in Messi is owned by the former England international, David Beckham, called Club Internacional de Fútbol Miami. The newly founded club will play in the MLS from year 2020 onwards, and was founded as part of a clause in Beckham's contract from when he joined L.A. Galaxy in 2007.
He joined the California-based club, and as part of his contract had an option to own an expansion team, which he in 2014 announced would be in Miami, and owned by the Miami Beckham United ownership group founded in 2013; the ownership group now works through Miami Freedom Park LLC, named after the club's new stadium, Miami Freedom Park.
According to Campos and Radio Catalunya, David Beckham has approached Lionel Messi about a potential move to the MLS side in the near future, and has been keeping tabs on and interest in the player's future for a long time. In fact, Inter Miami CF, as the club is known as, have reportedly been interested in a potential arrival of the Argentine since 2018, shortly after Inter Miami's official name and crest were launched.
On Barça's end, the board is aware of Beckham and the MLS based club's interest, which has been there for some time now, and Messi's entourage have been quoted saying that the financial aspect of the would be huge.
Given the lack of talk that there has been from the Barcelona camp regarding Messi potentially leaving, it would be fair to assume that he won't be leaving the club soon. As he is entering his final years, he has said in the past that he would like to end his career at his boyhood club, Newell's Old Boys, and that certainly does still look possible.
However, a stay in Miami for Messi shouldn't be ruled out. The MLS is slowly becoming more interesting and getting more coverage, with players who once were stars in Europe going there in their final years, as can be seen with players like David Villa, Andrea Pirlo, Wayne Rooney, and most recently, Zlatan Ibrahimovic. Messi being added to that list wouldn't be a surprise, especially if he decides to leave Barcelona aged 34 with the intention of playing in a less demanding league.
If Messi does stay in Barcelona until 2021, he will have been in Barcelona for 17 years, and would be tied with Xavi Hérnandez with that feat, just above Andrés Iniesta, Migueli, and Carles Rexach, who stayed with Barça for 16 consecutive years.