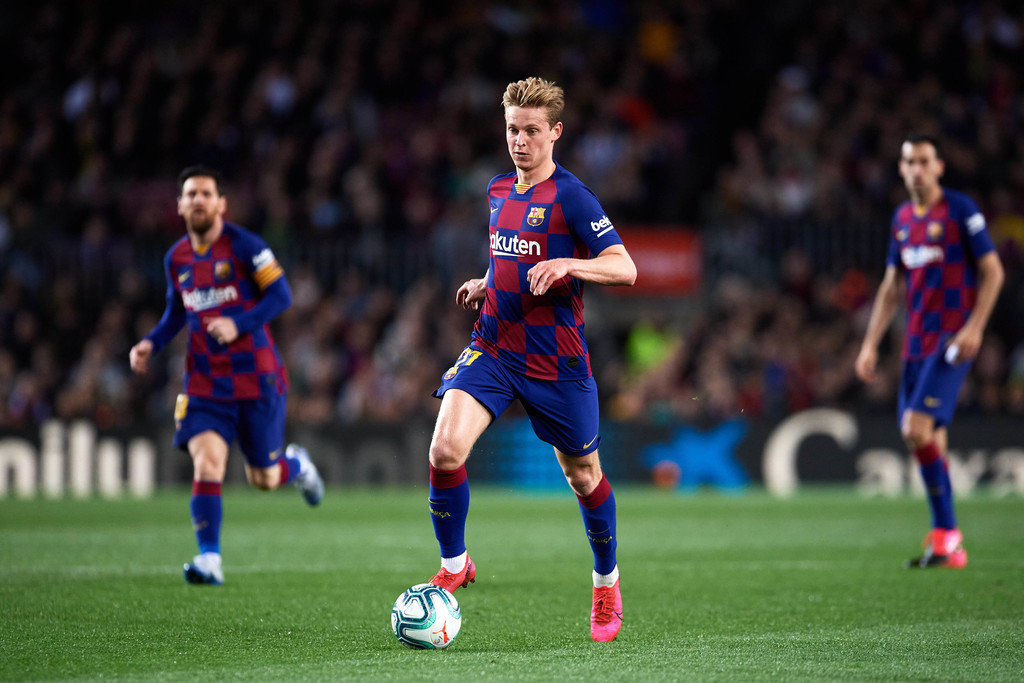 The Dutch national team's manager, Frenkie de Jong, says the young midfielder has done well at Barça, but is played out of position by the Catalans.
Frenkie de Jong was one of Ajax Amsterdam's highlights last season, with the team making it to the UEFA Champions League semi-finals in extraordinary fashion. The midfielder played a big part in the Dutch side's Eredivisie campaign, and it was not easy for the club to send de Jong to Barcelona.
However, since then, the former Ajacied has played under two different Barcelona managers, impressing under both, although he is yet to find his best form. He has been a key figure in the Dutch national team, as well as at Ajax, and part of that comes down to his position on the pitch. According to his manager in the national team, Ronald Koeman, de Jong needs to play in his 'natural position' — and he is not doing that in Barcelona.
"He can [do better]. This year is transitional for him, like it was for me when I signed for Barça in 1989. He is a very smart boy, and is perfect for football. He will succeed, for sure. What is hurting him is that he is not playing in his natural position, like [he did] at Ajax," Ronald Koeman told the Spanish news outlet, SPORT. 
The 57-year-old former Barcelona defender also commented on what he thinks is going wrong with his former club, in terms of the playing style that the club is known for.
"I see two [defects]. One, intensity. Like it or not, today the top teams play with a very intense rhythm for the [full] 90 minutes. Barça find it hard to maintain that. We saw it in the famous Liverpool game. In the Spanish Super Cup against Atlético this year, Barça were superior for 80 minutes. They disconnected in the last 10 and Atletico, [who were] fresher and more intense, won," Koeman said.
"They [Barcelona] do not dominate games like [they did] in previous years. In that aspect Barça have to get their identity back, that's part of their DNA: they have always had control, but more effective control," he added.
Frenkie de Jong joined Barcelona from Ajax last summer on a five-year-deal, after a pre-agreement was reached in January of 2019. He joined Ajax' U21 team from Willem II in the winter of 2015, and was promoted to the first team just half a year later.