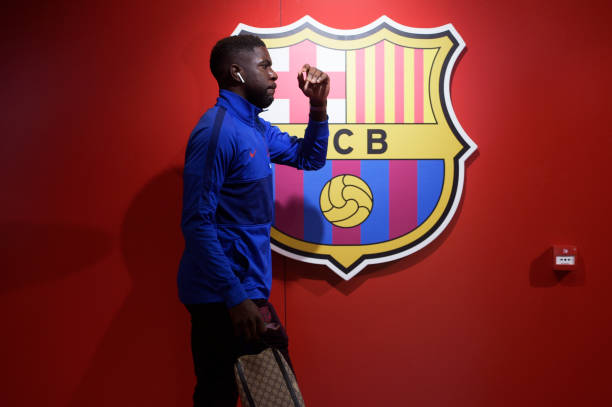 Per multiple reports by Mundo Deportivo, the situation of three Barça players has opened up. As a part of the transition, the club's management has started taking major steps forward.
The current situation of three players namely, Samuel Umtiti, Miralem Pjanić and Juan Miranda has been explained below.
Samuel Umtiti
After accumulating 827 minutes in 16 games this season, Umtiti's intentions are to continue at Barcelona. Per the report by Mundo Deportivo, the sources from his surroundings have revealed that the Frenchmen is already eyeing playing for Barça next season.
Per the same report, The Catalan team is looking for a replacement for the player. But the World Cup winning center-back believes that he is in his best form since returning from the injury in December. Umtiti, who has a contract till 2023 at the Camp Nou, only has one intention, to stay and prepare for the next season.
Miralem Pjanić
Another player who had an incompetent season is Miralem Pjanić. The Bosnian, who came to Camp Nou last season in a swap deal including Arthur Melo, showed his disappointment on his social media profiles.
The mid-fielder's post said
"This season leaves me a bitter taste and questions that still seek answers…
A hug to all the Catalans, see you soon.
Força Barça always"
Per the report by Mundo Deportivo, the player has offers from various European clubs including Chelsea, PSG and Bayern. But the Bosnian's intention is to stay and succeed at the Catalan club.
Although, according to the player's surroundings, the continuation of Ronald Koeman next season could change everything. In that case, Pjanić will consider other offers and would be the first one to depart.
Juan Miranda
Juan Miranda, currently on loan at Betis, helped the Verdiblanco side to qualify for the Europa League next season. The 21-year-old, whose contract ends on June 30, 2021, still doesn't know where his future holds.
According to Mundo Deportivo, the Catalan club has an option to renew the full-back's contract for 2 more years, but should be executed before June 1, 2021. The renewal contract also has a clause saying, if triggered, the club will have to incorporate Miranda to the first team and he can't be included in any sort of transfer deal this summer. The clause has one exception, the player can join back the Betis side on loan to continue developing.
Per the same report, if Barcelona doesn't exercise the renewal, the Spanish player has an agreement with Betis. He has already agreed upon a three year deal with the Verdiblanco side and dreams of playing in the Europa League next season.