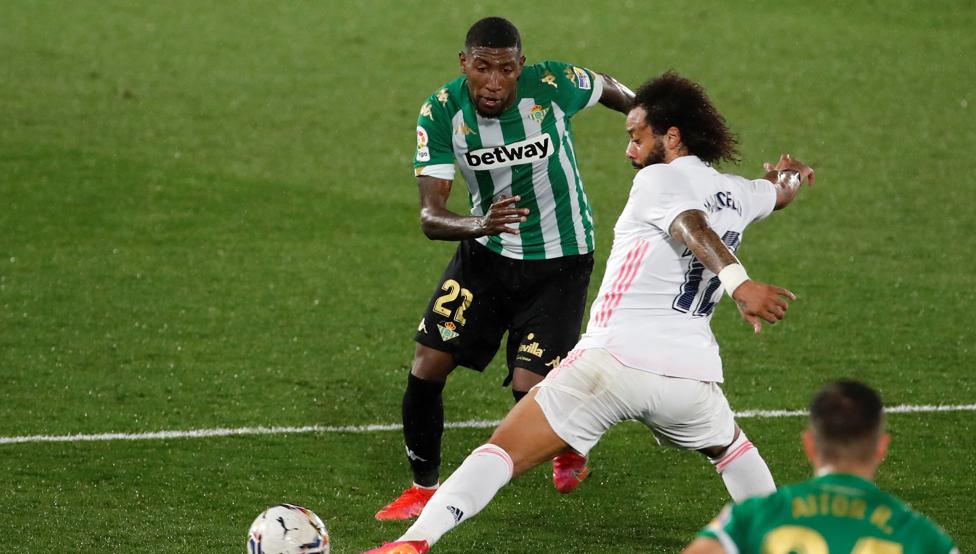 Villarreal seems to be the best-positioned club to sign Emerson Royal, who is currently playing at Betis but is owned by Barça. Sources familiar with the contacts between clubs have hinted at an operation between 22 and 24 million euros.
According to Mundo Deportivo, Villarreal and Barça are already talking about the transfer of Emerson and the negotiations seem to be going well. Manuel Pellegrini, the Real Betis coach, has already commented to the Andalusian club's board of directors about his desire for Emerson to continue but the club has told him that Barça intends a large transfer. Reports suggest that the operation is more than viable as Villareal is the team that has established the most realistic transfer talks and can give the numbers that the club is asking for. The club has assessed the player's value to be 24 million euros. As no one has formalized the complicated shared contract, Barça sources explain that Betis would take 9 million (the 6 more already paid in their purchase plus 3 of surplus value) and Barça, who also paid 6 for his signing and was the one who signed him for five seasons, would take the remaining 15 million. In Seville, the reports suggest the division of the transfer fee to be 50% for each club.
The board of Villareal is interested in the deal but it depends on how the season ends, whether or not they get to play in the Europa League. If Emerson cannot be transferred to Villarreal or any other club, the player will return to the Camp Nou but will be transferable, at the same price and could also have options to stay. The technical secretariat considers him a defender of a very high level, but with Dest already in the squad, the income from Emerson's transfer would be more convenient.