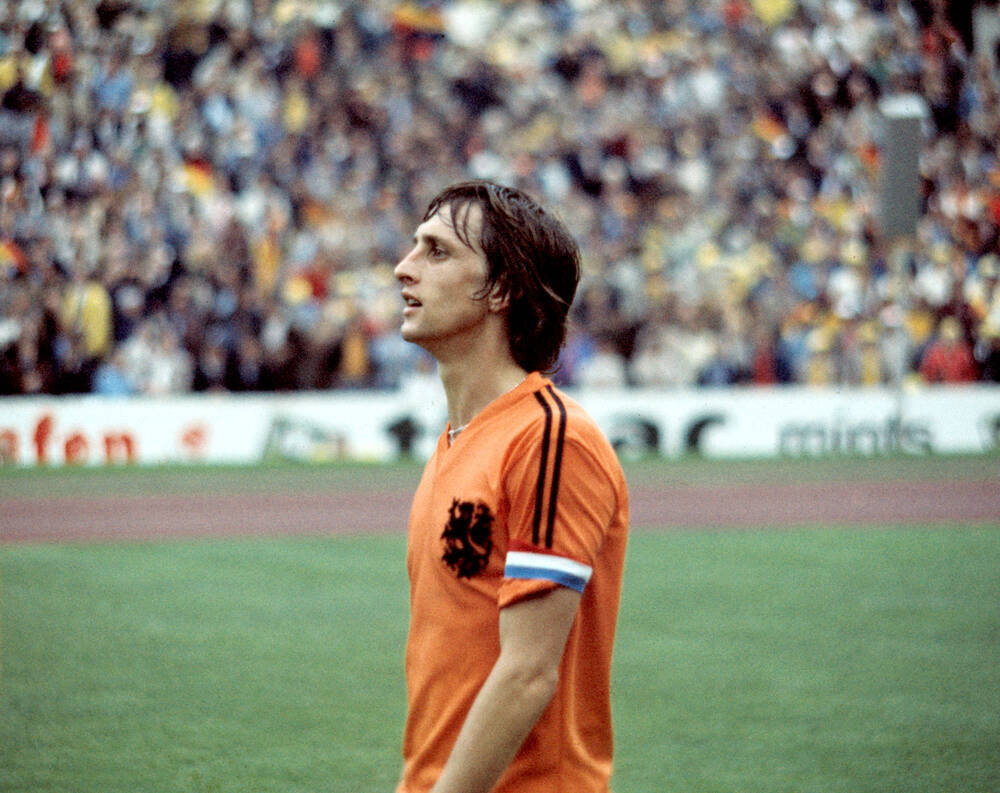 On the fourteenth day of each month, Blaugranagram will share a story related to FC Barcelona legend Johan Cruyff.
Johan Cruyff died in March 2016, but he is still seen as one of the people with a lot of impact on FC Barcelona. Both his time in Catalonia as a player and as a coach completely transformed the club and the city. Although Cruyff played with the number 9 shirt at Barça, he is known in the rest of the world for his famous use of the number 14. Therefore, on the fourteenth day of each month, we will publish an article related to a story or quote about or by Johan. This month, we'll explain the story behind Cruyff being the only player to wear a shirt with only two stripes, instead of the usual three Adidas stripes.
Although he didn't make a huge amount of appearances for his national team (48 games), Johan Cruyff still had a massive impact on Dutch football history and appeared at some big tournaments. During his time as captain of the Netherlands, the Dutch football federation (KNVB) was sponsored by Adidas. This meant the classic orange shirt not only contained the Dutch lion logo, but also the three typical Adidas stripes.
However, Cruyff himself was sponsored by Puma. The rivalry between these two brands started ages ago. In 1924, brothers Adolf and Rudolf Dassler started a shoe company in Herzogenaurach, Germany. Their project grew quickly and in 1928, they were responsible for the material of Germany's Olympic athletics team.
During the Second World War, tensions start rising between the two brothers. They become jealous and suspicious of each other. Rudolf gets sent to join the military, and he suspects this is Adolf's plan to help him take control of the factory. They decide to go different ways after the war as Adolf renames the company to Adidas and Rudolf starts his own company, called Puma.
Puma didn't like Cruyff advertising Adidas clothes and threatened to end his sponsorship if he did. Adidas on the other hand was ready to pull out of sponsoring the Dutch kits. In the end, Johan had his own unique shirt made for him. While his teammates played with their normal Adidas shirts and shorts, he entered the pitch with only two stripes.
This ended up being only a temporary solution. After retiring from international football in 1977, Cruyff almost made his return in 1981, was it not for a disagreement about the number of stripes on his sleeves. Forty years after the iconic 1974 World Cup, Cruyff's own clothing brand released an orange shirt with two stripes and the number 14, based on the one Johan wore in '74. Adidas once again wasn't happy with this and had their lawyers make a case. Johan's own words about the whole thing: "Two stripes belong to me, especially in combination with the number 14. They're part of my identity and that doesn't belong to Adidas, but to me. Two stripes don't belong to Adidas."