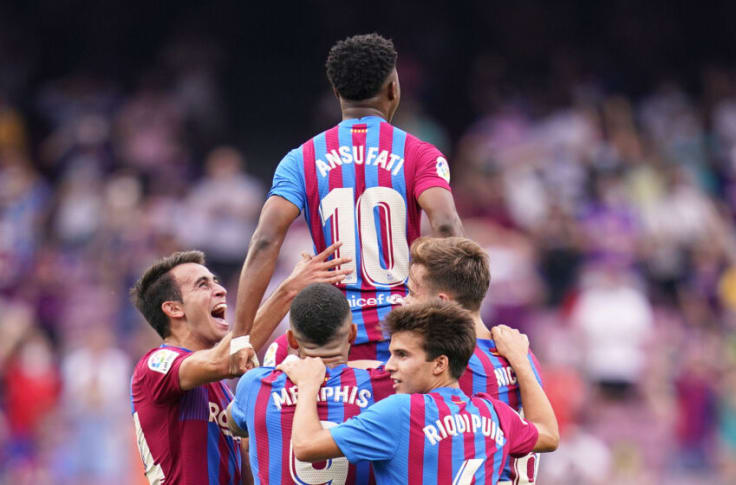 Ansu Fati's contract renewal has been delayed, as an agreement between both parties hasn't been reached yet.
Barça's young star Ansu Fati, still only 18 years of age, had a spectacular breakthrough season two years ago. Coming from La Masía, he proved himself to be a real asset to the team's attack and played a lot of games before getting injured. This season, as he makes his return from injury, the club rewarded him with Leo Messi's number 10 shirt, showcasing the high expectations and trust they have in him.
Other than the number 10, the club also thought it would be a good idea to renew Fati's contract, which ends after this season. Although the club has been in talks with the player's agent (Jorge Mendes) for quite some time now, there has always been a belief that Ansu will eventually sign the deal because of his love for the club and his intent to stay there for a long time. A few days ago, it was reported that Barça would be announcing Fati's renewal before the end of this week, at the same time as Pedri.
However, Spanish newspaper Sport now reports that the project has hit a bump in the road. Jorge Mendes was in Barcelona but decided not to go to the club's facilities. The player agent arrived on Wednesday and he was expected to close the contract deal, causing a lot of excitement. Instead of talking to the club, Mendes visited Fati and his family and left the city shortly after that.
According to Sport, there are still many details in the contract that need to be discussed, but both parties have confidence that a deal will eventually be reached. The club realises that a lot of effort is expected of them, as Fati has become an important player for Barça's future in a short amount of time.
The player himself is reportedly sure that he wants to continue his career in Barcelona but prefers to be focused on what happens on the field right now. Sport also reports that Ansu's family was a bit surprised by the fact that it looked like the club took his renewal for granted, while Barça and Jorge Mendes are still divided about some issues.
Ansu Fati made his return to the Camp Nou a few weeks ago, as he even managed to score in a 3-0 victory over Levante. He continued to make minutes as a substitute in the games against Benfica and Atlético Madrid. This Sunday, FC Barcelona faces Valencia and Fati might even be ready to be in the starting lineup.