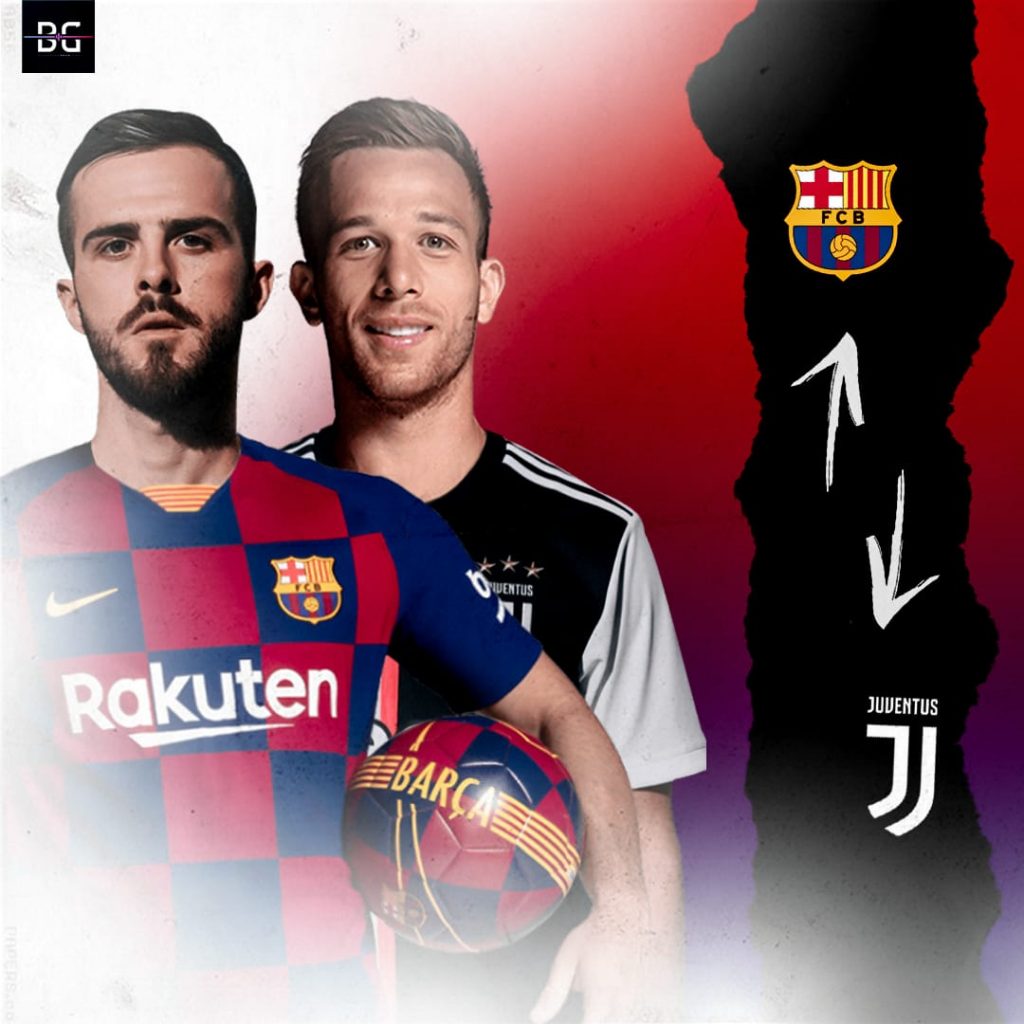 The long-awaited deal for both Barcelona and Juventus is complete: at the end of the season, Arthur Melo will head to Turin with Miralem Pjanić joining Barcelona.
Barcelona have been pushing for Arthur to be included in the deal that will send Pjanić to the Camp Nou, and the Catalan giants have finally achieved their goal.
After weeks of negotiating, Arthur finally agreed to listen to Juventus' offer and has since accepted the deal that will send him to Turin on a five-year deal until 2025. Meanwhile, Pjanić will join Barcelona on a four-year deal, tying him to Catalonia until 2024.
Pjanić has shown his class and great vision for Juve, and previously for Roma and French side Lyon, where he has showcased versatility in operating in several areas of the midfield. Under Maurizio Sarri, however, he was forced to play second fiddle to Uruguayan midfielder, Rodrigo Bentancur, and this pushed the Bosnian towards the exit door.
The 30-year-old midfielder has been a topic of discussion for Barcelona in recent years, and when a move seemed close to materializing last summer, he denied the rumours and stayed with the Old Lady.
Now, however, Pjanić has passed his medical for Barcelona, in Turin, and Arthur has also been given the green light following medical examinations, with both tests taking place at Juve's J Medical facilities. The Brazilian midfielder was accompanied by his lawyer, his family, and ex Barça technical secretary, Robert Fernández, who helped bring him to Barcelona. Fernández accompanied Melo as a friend to Turin.
While the move for Barcelona means that they have one youngster less in the squad, it also means more money in the club's budget, with the latter aspect undoubtedly having played a big part in the Catalans' lack of reluctancy in seeing the move through.
Pjanić has signed a contract tying him to Barça until 2024, and has signed for 60 million euros and 5 million euros in add-ons. He will have a release clause of 400 million euros.
Meanwhile, Arthur signed with Juventus for 72 million euros and 10 million euros in add-ons.
Both players are set to join their new respective teams at the end of the season.
Arthur had, according to the Italian news outlet, CalcioMercato, asked to no longer play for Barcelona, as he feels unfairly treated by the club. He was, per multiple reports, negatively affected by Setién's words about the Brazilian in the Cantabrian's presser ahead of the clash with Celta Vigo.
His request has not been granted, and he will see the season out with Barcelona, with Cadena SER even reporting that the request never was made by the Brazilian. With his mind already somewhat focused on Turin, though, it remains to be seen whether that will affect his performances for the Catalan side. The player has however publicly stated that he will focus fully on Barça 'until the very end' and is adamant on leaving Barcelona on a high note.
Moreover, should any of the two players get injured between now and the end of the season, it would see the recovery processes carry over to their new clubs.
As for Pjanić, the reception he will receive by the Blaugrana faithful seems rather mixed, partly due to how hurt some fans are by the departure of a player who was deemed a potential heir to Xavi Hernández. Nonetheless, he will hope to bring a lot of excitement and joy to his new club, and win the doubters over on his side, ahead of a potentially strange season.
The next test for the Catalans is this coming Tuesday, when they face Atlético de Madrid at the Camp Nou. As for Juventus, they face 17th placed Genoa on Tuesday at the Luigi Ferraris.