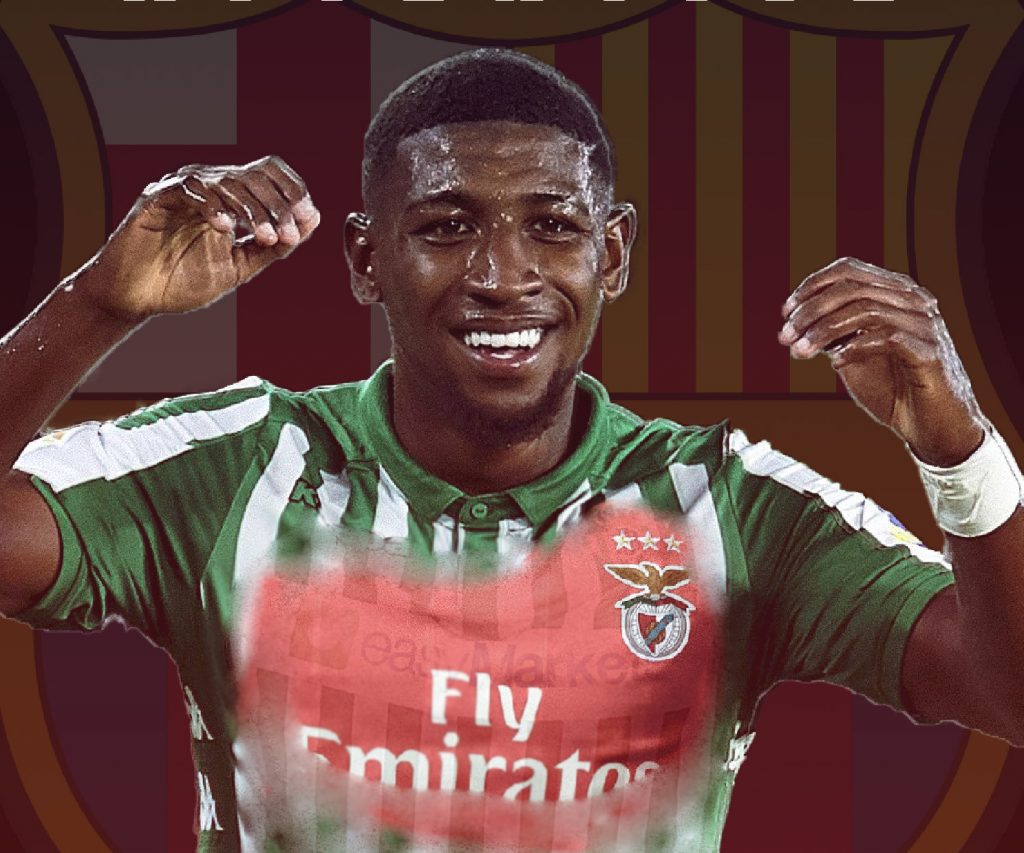 Having had a successful season at Real Betis so far, Emerson, co-owned by Barça, has attracted interest from around Europe, and most recently from Benfica.
Barcelona made a joint signing with Real Betis for Emerson, bringing the player from Brazil to Spain, last January, and the deal would see Emerson play in Seville until 2021 before ultimately joining Barça. The Catalan club has begun planning ahead for an unusual transfer window, and Emerson has responded to rumors about him joining Barça prematurely, saying he feels ready.
It is technically possible for Barça to have Emerson join before 2021, for a fee, and the possibility of that happening has increased, as the coronavirus pandemic is set to affect the footballing world from a financial perspective as well.
Should Barcelona bring Emerson to the Camp Nou early, the player could either stay with the club, depending on the manager's and the club's needs, or leave on loan or on a transfer.
The player's impressive performances for Real Betis this season have made Barcelona interested in an early acquisition. With clubs knowing that Barça could look to profit from this market with several targets on their shortlists, the Brazilian full-back could be picked up by Barça to then be moved on to a new club.
And if that does happen, he is very unlikely to be short of suitors.
Having already attracted interest from Germany, the player has now reportedly attracted interest from Portugal.
According to the Portuguese news outlet, Record, the full-back has garnered interest from Liga NOS side Benfica. The Lisbon-based side have enquired about his contractual situation, as they consider him to be a potential reinforcement for the coming season. The Portuguese club is reportedly attentive to his situation, and would like to be aware of his movements this summer, knowing that there is a possibility that he is brought in prematurely by Barça to then be moved on to a different club.
Emerson ha also attracted interest from Serie A side Inter Milan, as well as the London-based Tottenham Hotspur, according to the Spanish news outlet, SPORT. As previously reported, he also has Bayer Leverkusen's interest, with the Germans knowing a sale of their young talent Kai Havertz could profit the club during a very unusual transfer window.
While Emerson's current spell with Real Betis is set to end in 2021, his contract with Barcelona runs out in 2024.