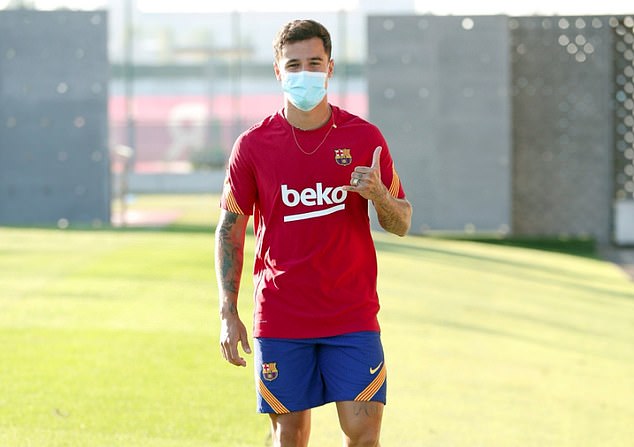 The Brazilian was operated in his home country by national team doctor Rodrigo Lasmar. This is now his 3rd surgery on the same injury.
Remember Phillipe Coutinho? Yeah, he's still a Barcelona player. On Monday night, Barcelona announced in a brief statement that he had undergone a successful operation on the meniscal cyst in his left knee. They call it successful, but his two last operations were also called successful.
According to AS, his time on the sideline has been extended by five to six weeks if everything goes to plan. It's not completely ruled out that the Brazilian plays for Barcelona again this season.
Coutinho picked up his current injury in the 1-1 draw with Eibar at Camp Nou at the end of 2020. The following January he underwent surgery by Doctor Joan Carles Monllau in Barcelona. He was initially sidelined for three months, but his return kept getting delayed. It was so delayed that he decided to undergo a second operation. However this did not go as planned either, and he went to Qatar to seek a second opinion from the Belgian Pieter D'Hooghe.
And Coutinho has now undergone a third operation on his left knee in the hands of Brazilian national team doctor Rodrigo Lasmar.
Coutinho will begin his road to recovery in Brasil. The Brazilian does not want to return to Barcelona just yet, showing a lack of trust in the medical team at the Catalan club. He isn't he only one to have shown distrust in Barcelona's medical team. Ansu Fati also consulted doctors abroad and let french doctor Bertrand Sonnery-Cottet take care of his knee problems. The Guinea-Bissau-born forward has also struggled with recovering from his knee injury. Fati has undergone two surgeries already and could, like Coutinho, be set for a third if things don't go his way.