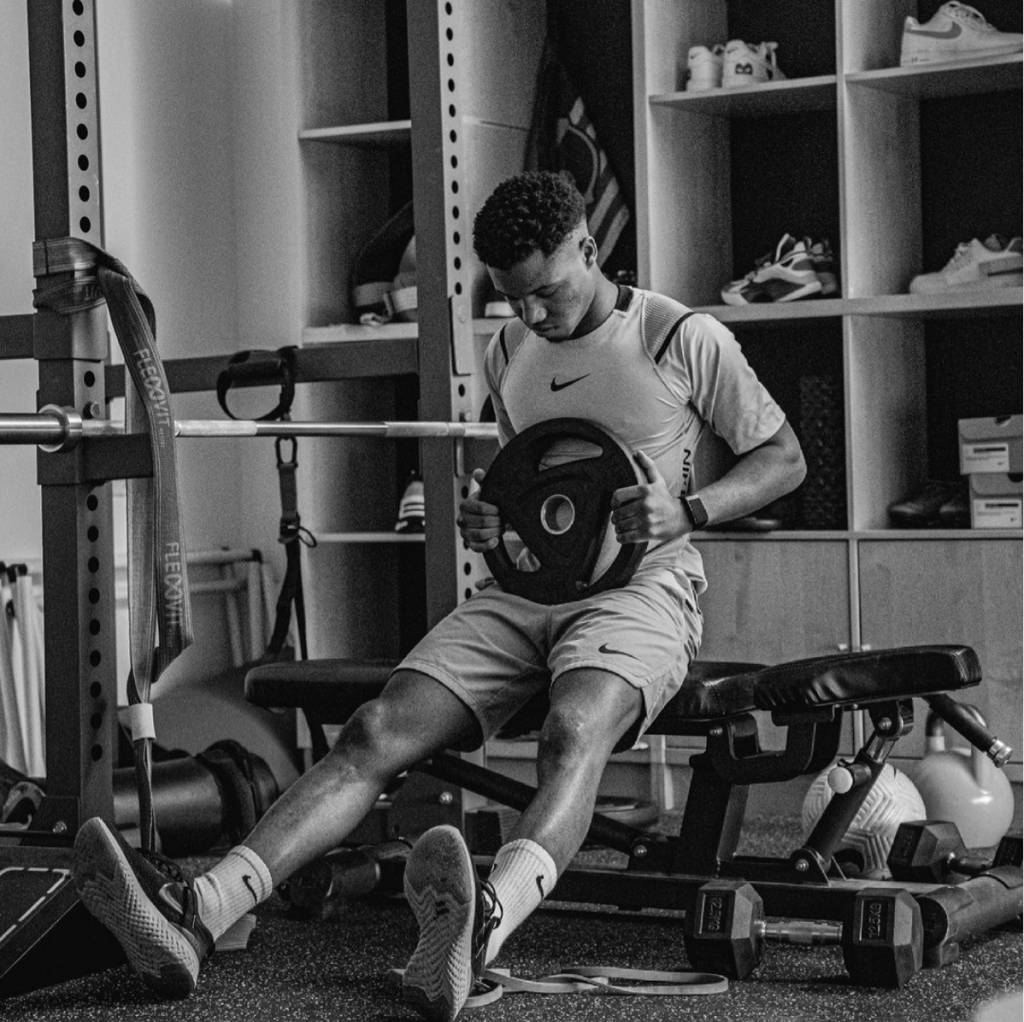 La Vanguardia have given fitness updates on Fati, Ter Stegen and Coutinho and say all are expected to be ready for pre-season which begin on July 12th.
Ansu Fati
"For the first time in a long time his knee doesn't hurt or swell. His recovery is in an intermediate phase," a source told La Vanguardia. Fati is currently alternating with working in the gym and in a swimming pool. No return date has been set but the club and Ansu himself are positive of being ready for pre-season in July. The club is surprised by Ansu's mental toughness.
Like Coutinho, Ansu Fati has undergone surgery twice. Both on his medial meniscus on his left knee. First on November 9 in Barcelona by Dr. Ramon Cugat. However, his recovery wasn't going as planned. His body wasn't responding well to the workloads in his recovery program. After consulting several experts, Fati underwent a second surgery on May 6. He travelled to Porto, Portugal and underwent surgery supervised by Dr. José Carlos Pinto Noronha, the Portuguese national team doctor.
Coutinho
Six months after picking up his current knee injury, Philippe Coutinho is now in the final phase of his recovery. After two operations, one in Barcelona and another in Belo Horizonte, the midfielder is now training normally in his native Brazil, without discomfort and doing work in the gym with heavy workloads. "Everything is going as planned. He'll be ready for pre-season. We've seen nothing of the setbacks he faced after his first operation" a source told La Vanguardia.
Coutinho was injured in a match against Eibar at the Camp Nou on December 29. A meniscus fracture in his left knee forced him to undergo surgery only four days later. He was operated on by doctor Joan Carles Monllau in Barcelona. However his recovery was not going as expected and in April, after consulting expert opinion in Qatar, he ended up having a second surgery, this time in Brazil with the doctor of the Brazilian team, Rodrigo Lasmar.
Ter Stegen
After Barcelona lost 8-2 against Bayern Munchen, the german goalkeeper underwent surgery to repair the patellar tendon in his right knee. Then, he was operated on by Barcelona-based Dr. Ramon Cugat. Now, the footballer has opted for a "therapeutic procedure" to solve his discomfort. "I have decided together with the club's medical team that I will do a complementary intervention on my knee," he explained on his instagram.
He therefore travelled to Sweden to seek treatment with Dr. Håkan Alfredson last Thursday, May 20. Three weeks later, according to his surroundings, his evolution is good although he is still in a first phase of recovery in the hands of his physiotherapists.