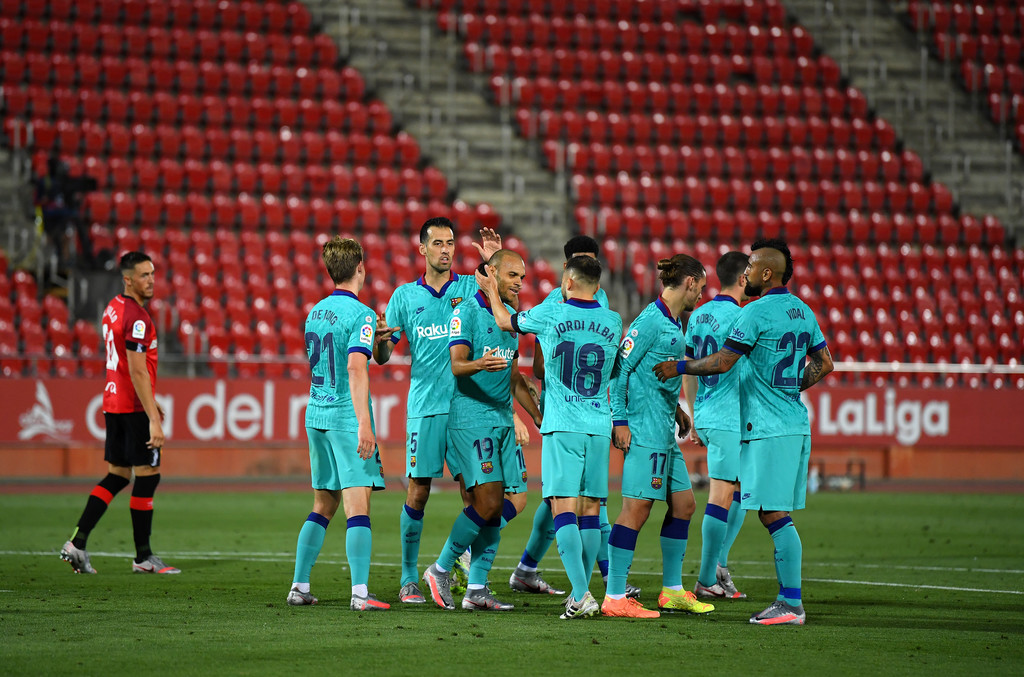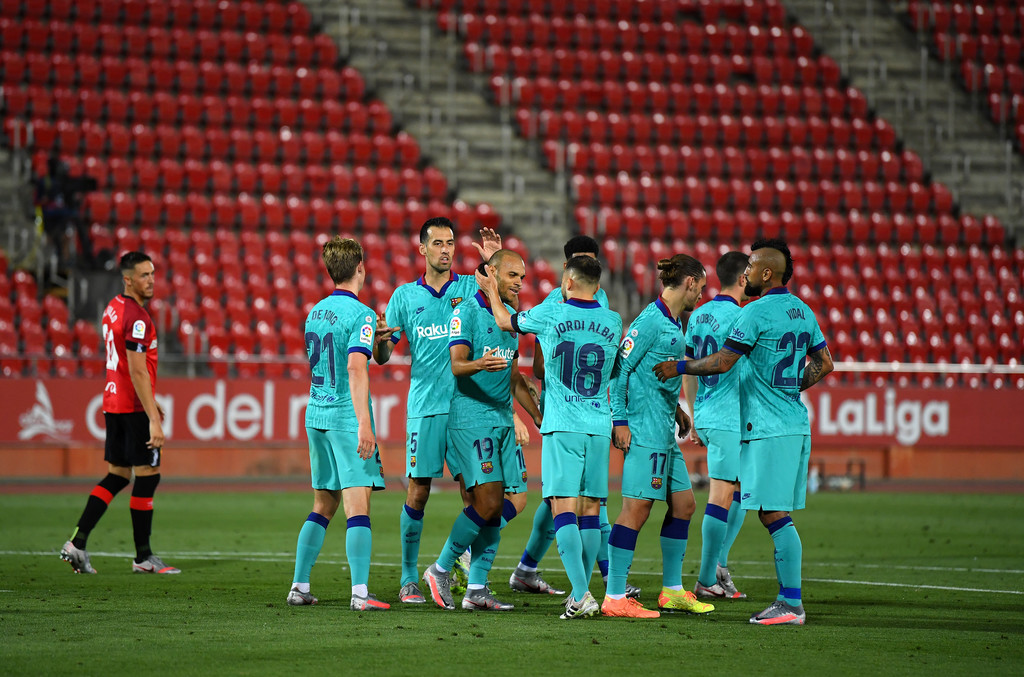 Martin Braithwaite moved from Leganés to Barça as the Catalans' emergency signing. Tuesday, his new club and his former club will face off at the Camp Nou.
The Danish striker, Martin Braithwaite, was signed as an emergency signing by Barcelona, due to the injuries of Ousmane Dembélé and Luis Suárez.
Dembélé's injury meant he would be sidelined for five months, thus allowing Barcelona to sign a player that was either unattached or already was playing in Spain. In return, Leganés, whom Barcelona signed the Dane from, were not allowed to sign a replacement, much to the dismay of the Madrid-based club.
Since signing on a four-and-a-half year deal, Braithwaite has hit the ground running. His first game was one of the biggest games of the season, when Barcelona guested the Santiago Bernabéu to face their eternal rivals, Real Madrid.
While the forward did not make it onto the scoresheet in that game, he showed a lot of energy and intelligence on and off the ball, and has since scored his first goal for Barcelona.
His first goal in Barça colors came against Mallorca, where the striker drove the ball into the net with a powerful shot, assisted by a header from Lionel Messi. He played the full 90 minutes and could feature once more, as Barcelona take on his former club Leganés Tuesday evening. The game, coincidentially, is the first one to be played at the Camp Nou in over 100 days, due to the coronavirus pandemic forcing the league into a shutdown.
In an interview with the Catalan club, the player has reflected on his time with Leganés, and believes he can offer a lot given his time with them. The player moved to the Spanish city last summer from Middlesbrough, before making the switch to Barcelona in late February the following winter.
"I know them, I know how they play. We want to win the league so we must win to keep adding points [to our tally]," Braithwaite said, in an interview with Barça's official website.
The Dane has retained his relationship with Kevin Rodrigues, who is on loan to Leganés from Real Sociedad, and is excited to face his former club.
"I have spoken with Kevin Rodrigues, he is a great friend of mine. I really want to play against them on Tuesday," he continued.
The time in confinement was well spent by the Catalan team, with individual training sessions and check-ups taking place on a daily basis.
Since then, the return to LaLiga has been a reality, with the first game being a success for Barcelona, as the team went home with a 4-0 victory in the bag from the newly-renamed Visit Mallorca Estadi, formerly known as the Son Moix.
"Playing again was a special feeling. Without fans it is very different but I felt good. Scoring my first goal with Barça was incredible, it is something I had dreamed of and had worked hard for. I am very happy," the Esbjerg-born striker added.
The player then went on to reflect on his time with Leganés, under Javier Aguirre.
"I remember a number of great moments with Leganés, but when we won against Sevilla at their ground, that was a special game," he explained, before talking about the two games in which he faced Barça with his now former club.
"The first game was difficult for Barça, we went ahead and defended well but it was not enough to achieve the win. In the second match they were much more superior and did much better than us," the forward explained.
As he switched from a relegation-threatened side to one that usually competes for the title, there was a stark difference, and Braithwaite was not shy to admit so.
"It is different. You play with pressure to win the league too, but I prefer to play to win titles than having to stay up," Braithwaite said.
Finally, Braithwaite had nothing but praise for Javier Aguirre, under whom he scored six goals and set up an additional goal, in 24 games.
"Aguirre is a great coach, I have a lot of respect for him. He came and knew how he wanted to play, what he wanted to do and gave confidence to the players. But the most important thing for me is the human aspect, he understands that footballers are people ahead of players," the striker reflected.
Although the Danish player signed on a four-and-a-half year contract, he has admitted that he is ambitious, and wants to stay beyond 2024.