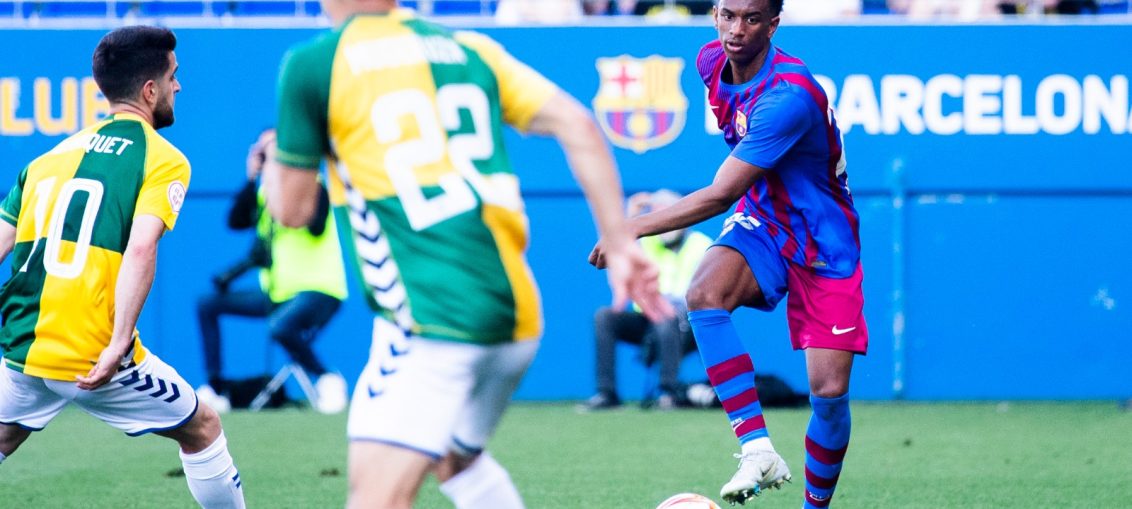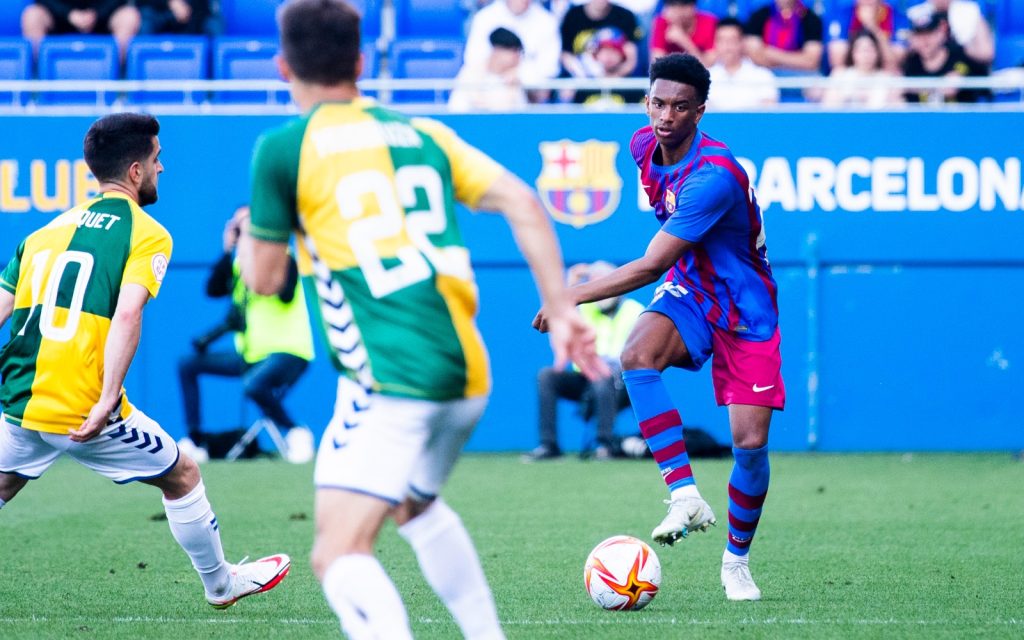 CE Sabadell Scores Twice in the Second Half to put Barça B Away After an Intense First 45′ Which saw a more Dangerous Blaugrana
It took all but four minutes into the second half for the game to drastically change. CE Sabadell won a pen off a Ramos Mingo challenge and game that seemed to be able to go either way was in danger of being one-sided.
Jacobo Rodriganez converted from the spot and Barça B found themselves down early in the second half.
A score line that seemed unfair considering how the first 45' went. With the chances coming in a hurry and early. 5' into the game, Alpha Dionkou played a cross that forced Emilio Bernad, the CE Sabadell keeper, into action.
Just a few minutes later, Barça B would have their best chance of the game, or chances I must say. They had three very good chances in the span of about 10 seconds.
A dangerous freekick on goal from Angel Rodado forced a panic save from Bernad and a flurry of two rebound headers one cleared off the line and another off the post. It was miraculous that Barça B hadn't gone up.
The next chance of the game would fall to Jandro Orellana. Ez Abde did a great job to create some space and find Jandro on a cutback. Poor shot from Jandro but Barça B were definitely on top. 
Which is why them being down 1-0 five minutes into the second half felt unfair.
The Response
There wasn't much of a fight from Barça B after going down. There was a sense of urgency, just not in a good way.
The play out from the back got sloppy, passes were rushed and possession was being lost quickly. CE Sabadell had gained control of the match.
Barça B wouldn't go without one more chance when Ez Abde played a great cross into Ferran Jutgla. The result was a shot that hit the crossbar.
But after that one instance, the rushed and sloppy play returned. CE Sabadell's second goal was a result of the sloppy play and execution when Alejandro Balde played a back pass right into the path of Kaxe.
Kaxe would simply go around Carevic and put an end to the game.
Barça B fall in a match that seemed destined for more and their hopes of making the promotion playoffs take a hit.