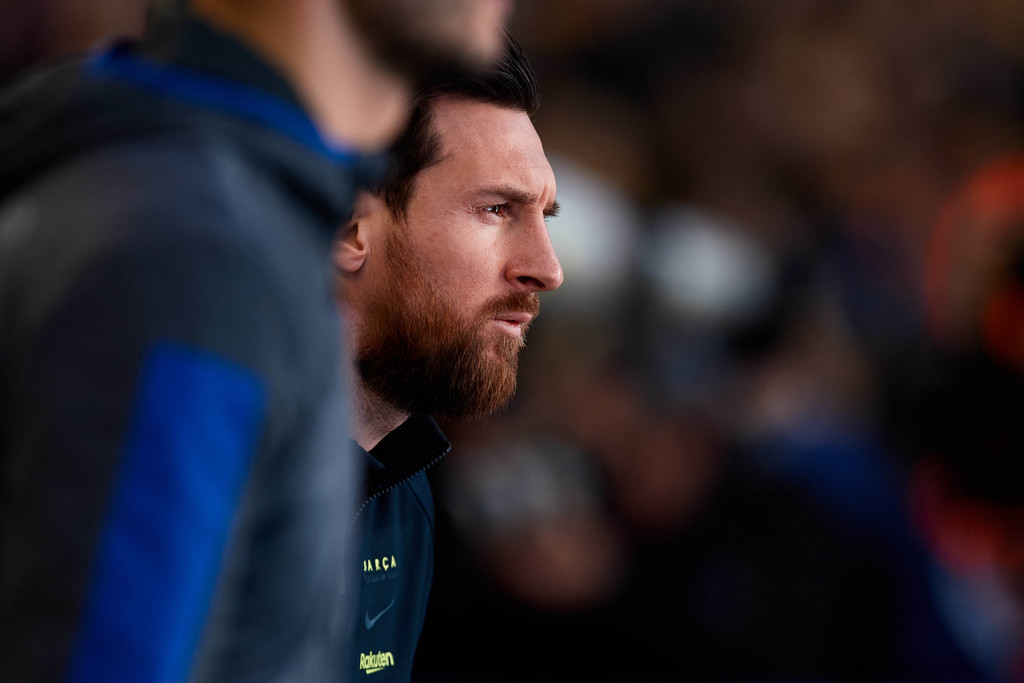 Lionel Messi is not fully set on staying with Barcelona, with his contract running out in the summer of 2021, and has relayed this to Ronald Koeman, according to the Catalan news outlet, RAC1.
Barcelona is a club currently undergoing drastic changes. Following a heavy defeat to Champions League finalists Bayern Munich, the appointment of the now former coach of the Dutch national team, Ronald Koeman, and the departure of the ex-sporting director Éric Abidal, the club might have a new look for the upcoming season.
Several players could be on their way out of the club, and Lionel Messi now is uncertain about his future with the Catalans, with his current contract running out in the summer of 2021.
According to the Catalan news outlet, RAC1, the Argentine had a talk with the newly appointed head coach Ronald Koeman, and relayed a message of uncertainty with regards to his future, having been with the club for over a decade. The forward does not feel as strongly tied to the club as he has been over the years, but remains aware of the complications related to a potential exit given his contractual situation and the circumstances.
The club, however, remains rather unfazed by the Argentine's comments to Koeman, with sources, when enquired by RAC1, maintaining that the player has a contract to fulfill and that they count on Messi for the upcoming season.
Messi would, undoubtedly, be a much wanted player by many clubs, with names such as Inter Milan and Manchester City having been linked to him in the past. Recently, however, Inter Milan CEO, Piero Ausilio, stated that the Italians signing Messi 'only is a thing that happens in Fantasy Football', thus shooting down rumors of the Nerazzurri being able to acquire Messi through his release clause or through negotiations with his current club.
An icon such as Messi leaving would be a huge blow to Barcelona; this is something that was discussed in one of Bleacher Report's recent articles, featuring Omar Hawwash, Esporte Interativo reporter, Marcelo Bechler, and LaLigaTV commentator Andy West, where life after Messi for Barcelona was discussed, and what it symbolically, mentally and physically would mean for all parties involved.