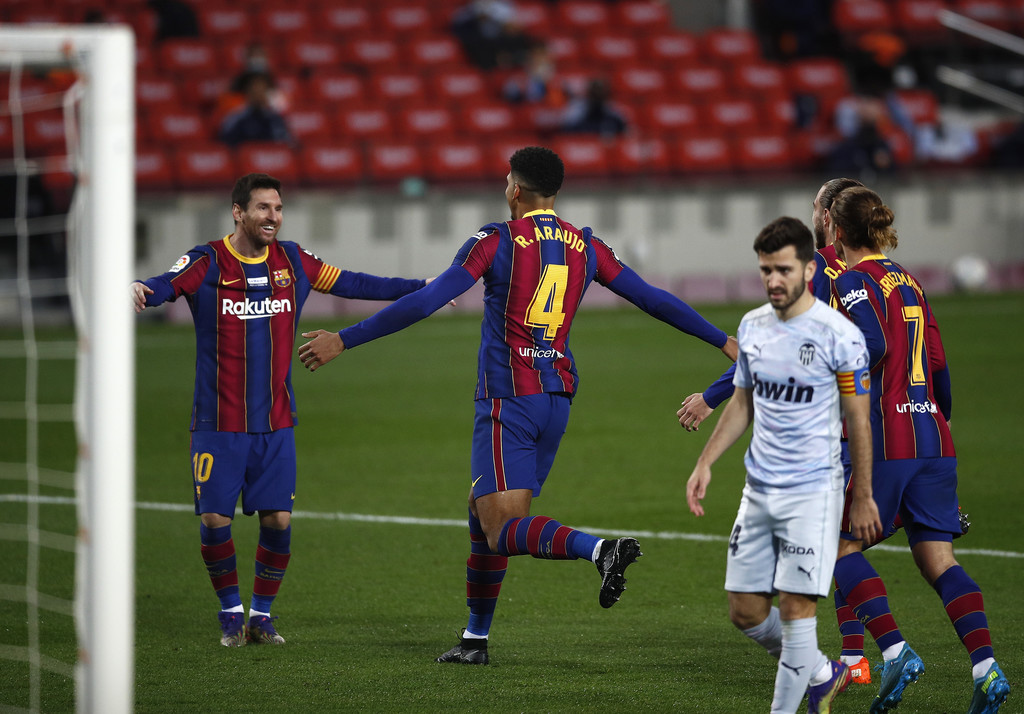 Barcelona defender Ronald Araujo was very clear after the draw between Barcelona and Eibar, taking responsibility for Kike García's goal that put the guests ahead at the Camp Nou.
Eibar guested the Camp Nou for the final league game of the year for the Basque club and hosts Barcelona. The game ended in a 1-1 draw, with Kike García and Ousmane Dembélé on the scoreline, and although Barcelona had a total of 16 shot attempts, only one made it past Marko Dmitrović in goal, much to Ronald Koeman's disappointment and confusion.
García's goal started off of an error by Ronald Araujo, where he had not seen the Eibar players converging on him and the Barcelona back-line that had pushed quite high up. García stole the ball off of Araujo who could not find a passing option, run through, and slot it past Marc-André ter Stegen to get his fifth league goal of the season.
And Ronald Araujo took full responsibility for the goal, even though Ronald Koeman did not want to solely blame him for the concession.
"We have to be confident and get back up. It was a silly goal to concede, but we have to keep our heads up. We're Barça and we have to fight until the end," Araujo told Spanish outlet Movistar after the match," he explained.
"We have to stay focused, we cannot commit errors like the one I made. I take full responsibility, I think we are much better than that. As I said, we have to get our heads back up, be strong and keep working hard, and I am sure that if we fix our mistakes, the results will follow," the defender continued.
Despite Barcelona's recent dip in form, the 21-year-old Uruguayan center-back remains confident in Barcelona's chances of fighting for the league title.
"I think so, yes [we can fight for the title]. We can't say that we can't fight for the league title, because, as I said, we are Barça. There's still a lot left [of the season] and in football, anything can happen, and we have the team to do so. It's a silly draw to take [on our part] as we wanted to win, and getting points at home is always important to do," Araujo concluded.
Barcelona's next challenge will be at the turn of the year, when they face Huesca, currently bottom of LaLiga Santander, on the first Sunday of the year, at 9:00 PM local time at the Estadio El Alcoraz.